Additions Gallery
Welcome to our "Additions" gallery page. Keep in mind that this is only a representation of our work, typically projects that are unique, statements or just photograph well. Know too that galleries in general are a sort of "best of" and don't necessarily reflect the more "everyday" projects that we love just as much!
Bothell Basement Entertainment Room Addition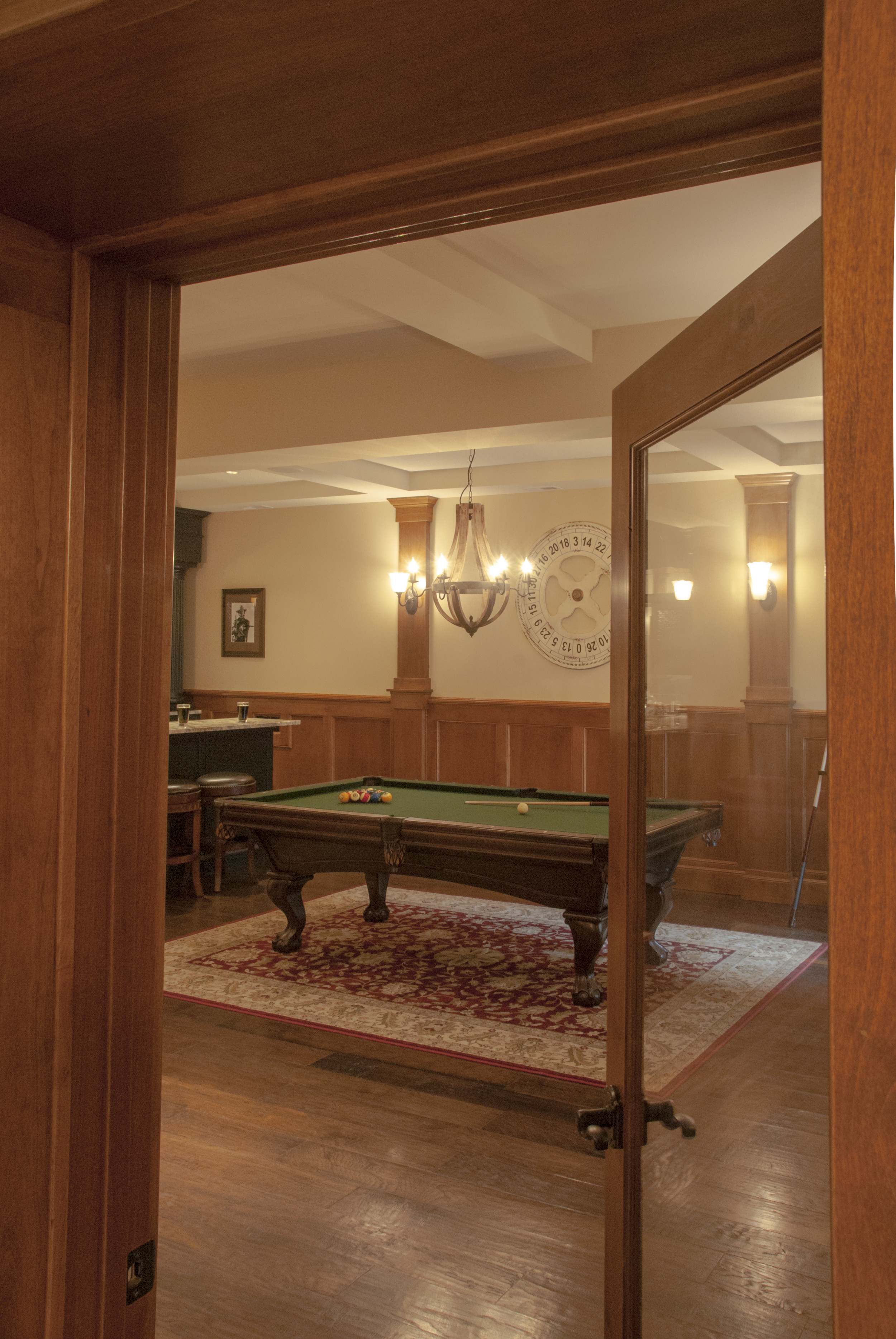 basement game room
This beautiful basement remodel was created to have the feel of a pub. Over 750 (thats about 70 full size dump trucks) yards of dirt was excavated from the homes original crawlspace to create the walk down and 10' ceilings.
entry to game room
Entering from either the inside of the home or through an exterior walk down the room is luxurious and spacious.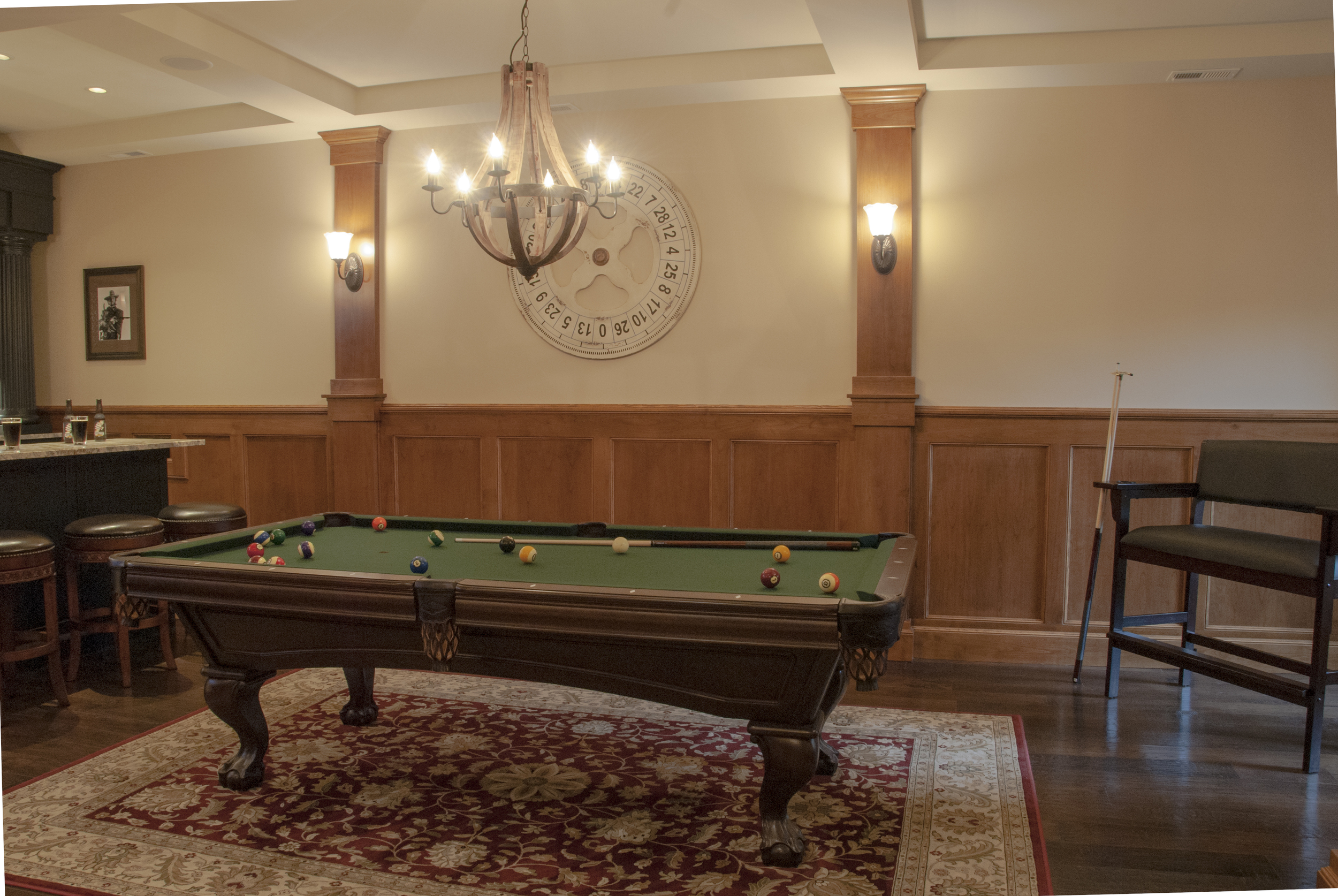 game room pool table
A classic Brunswick walnut club style pool table is one of the central features of the space.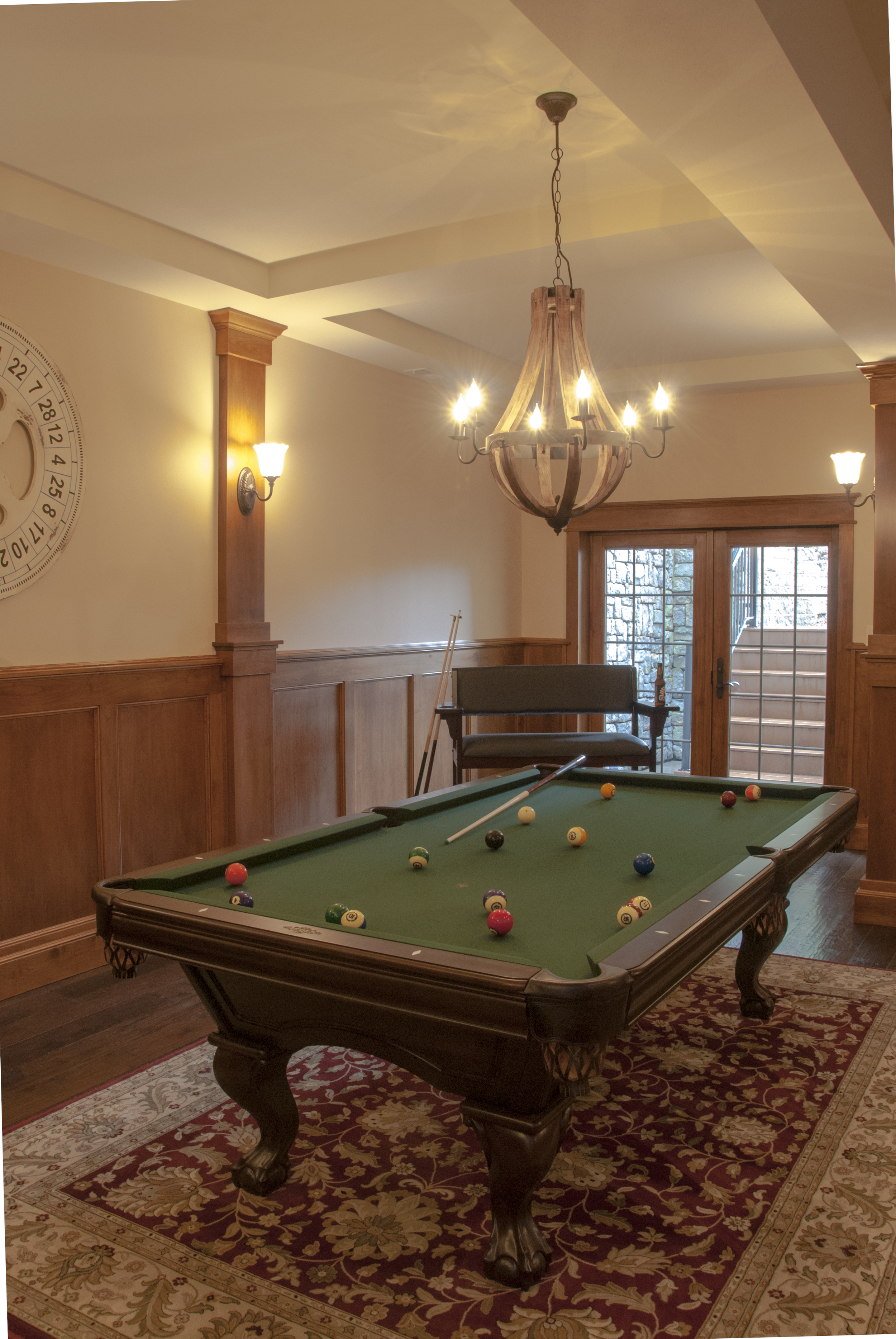 pool table
Plenty of room for shots at any angle.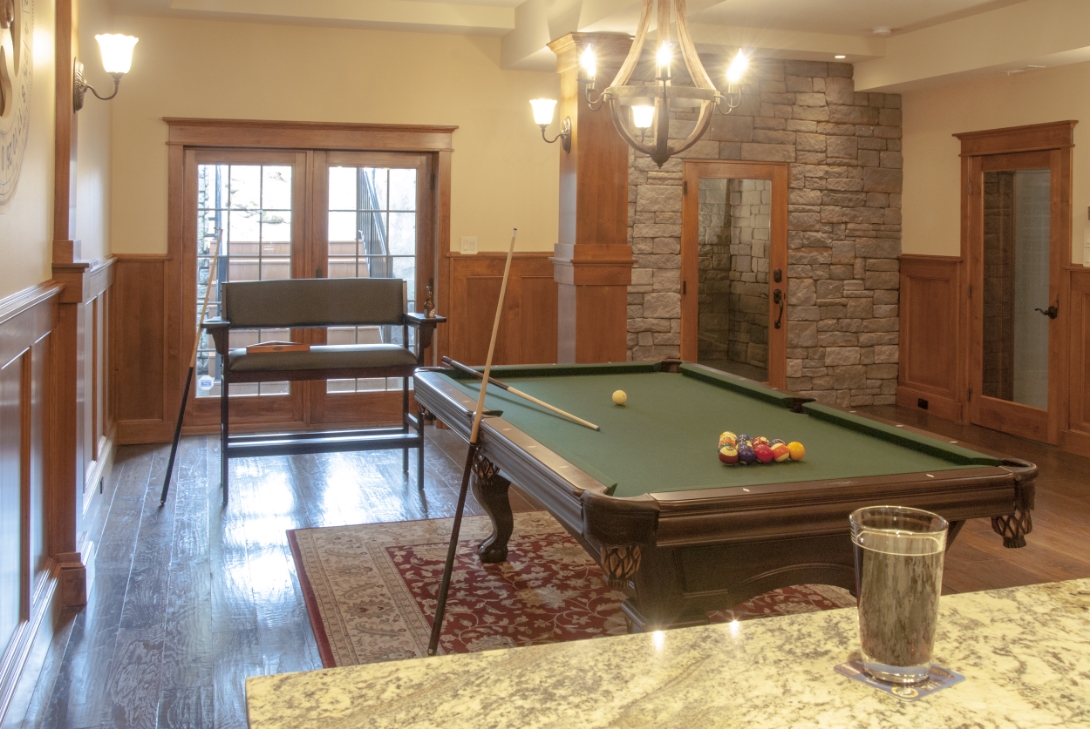 Granite bar top and pool table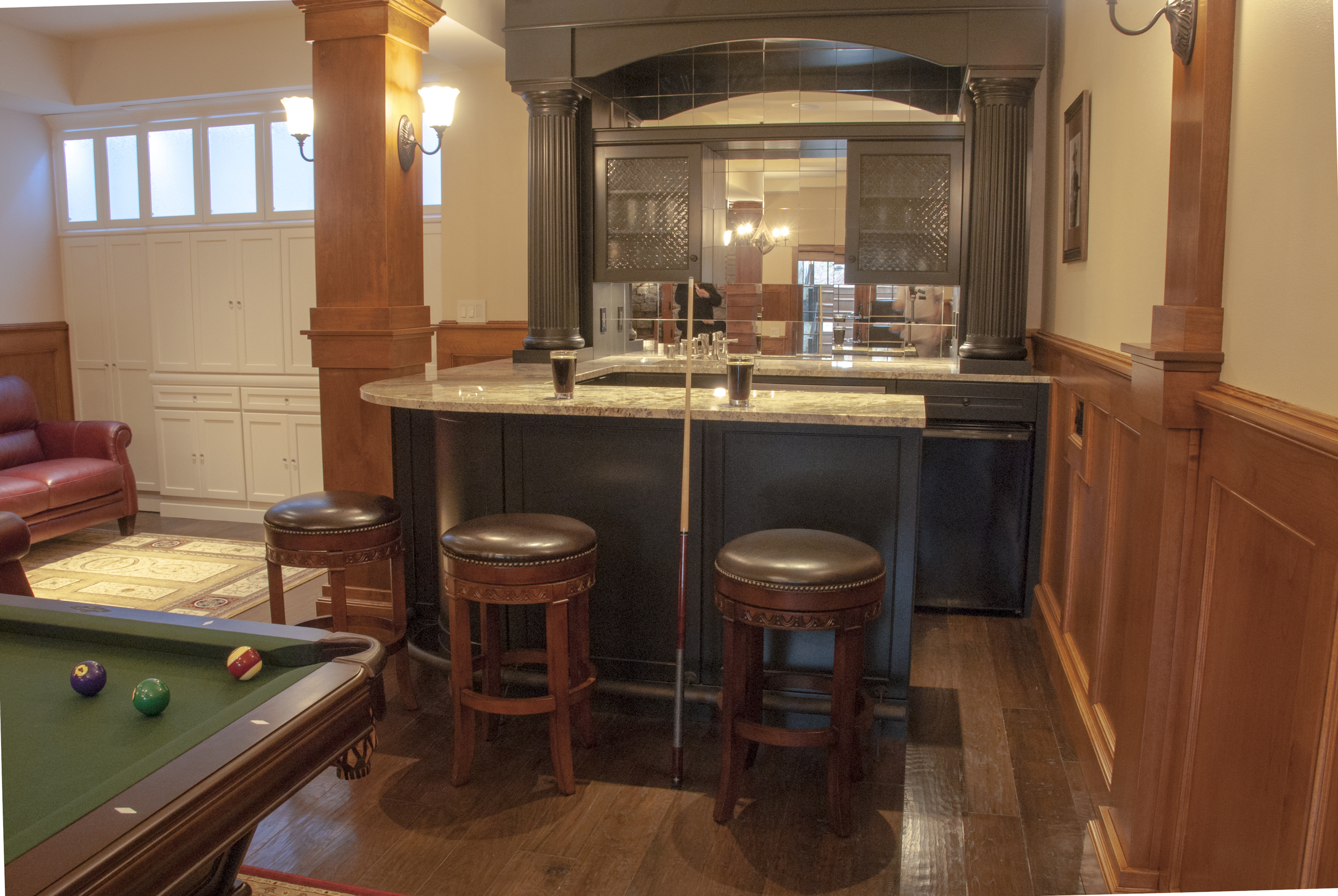 custom bar
The custom bar - fully stocked of course - is another one of a kind feature which makes this game room into a pub room.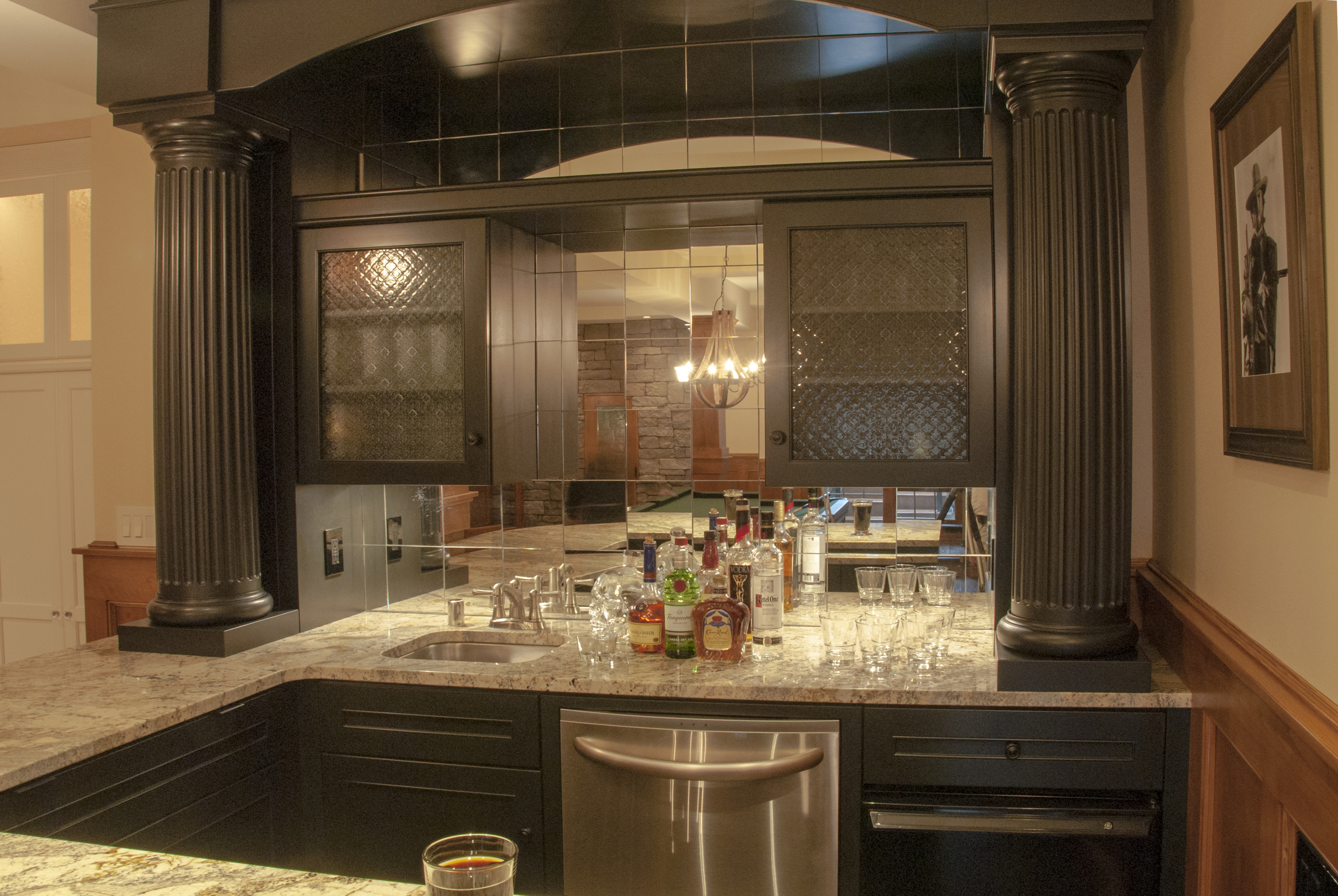 custom bar featuring columns
The bar features custom cabinetry and Corinthian columns reminiscent of an "old west" saloon - belly up!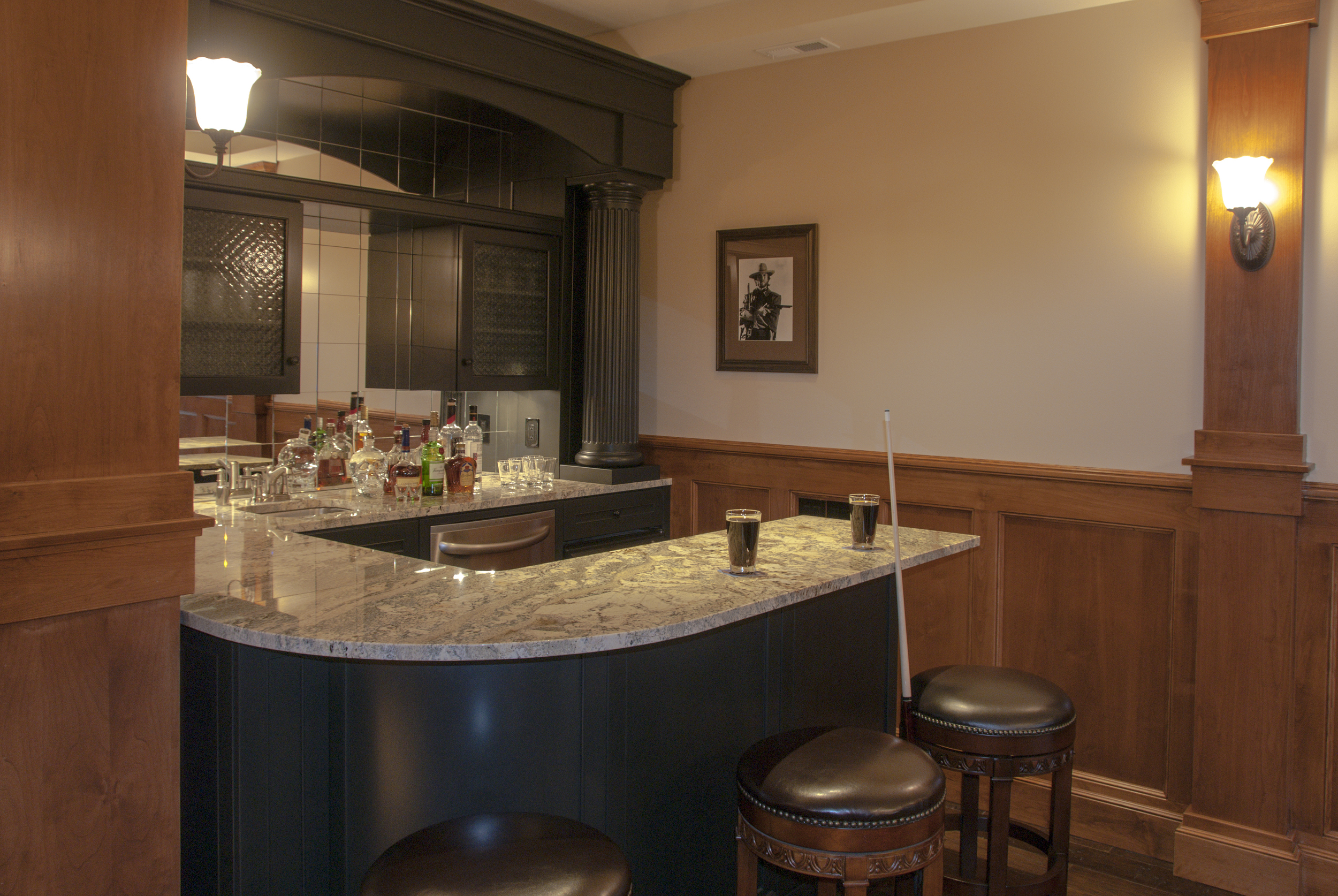 custom bar with mirror tiles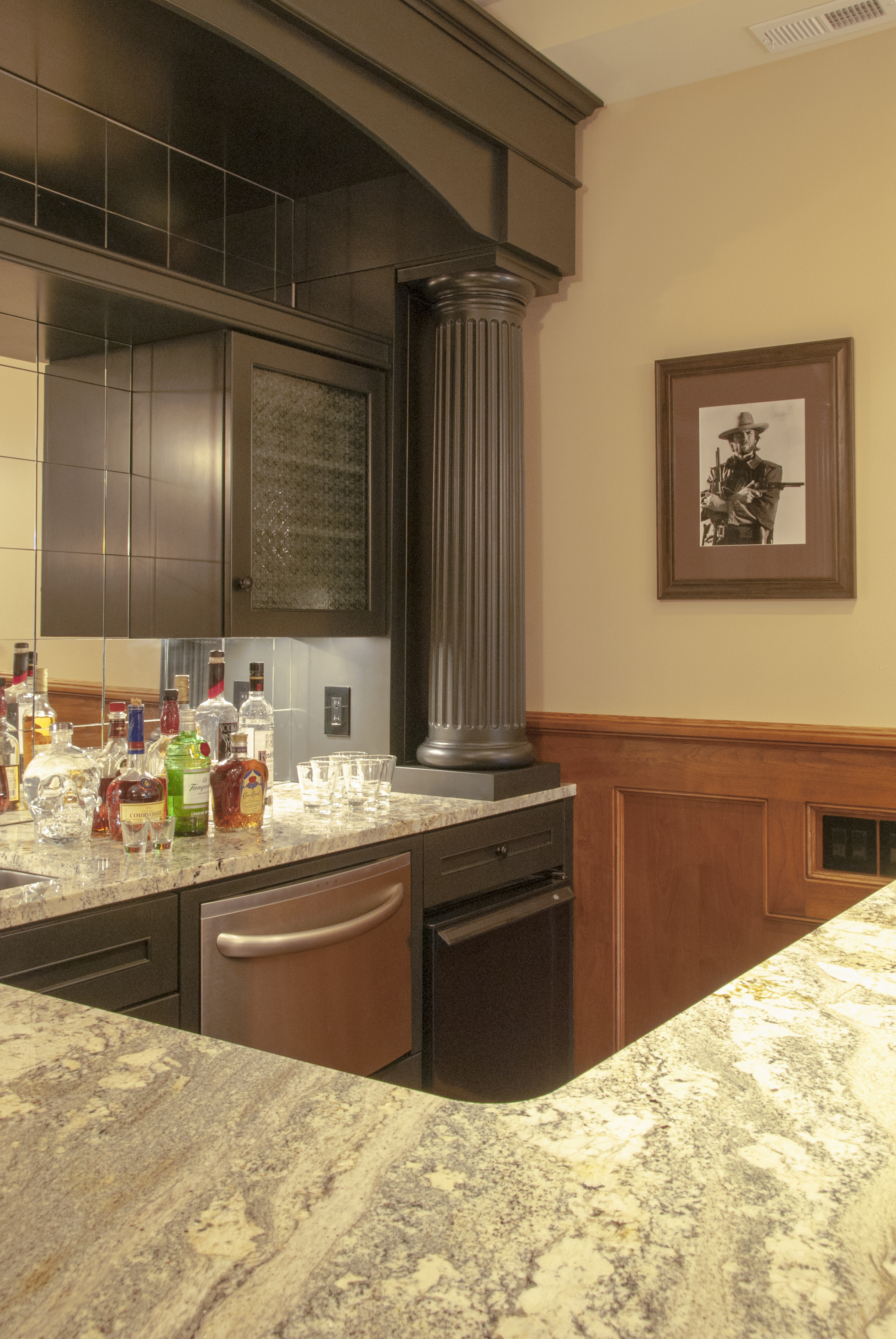 custom bar with drawer dishwasher
The bar also features a drawer dishwasher and beverage fridge.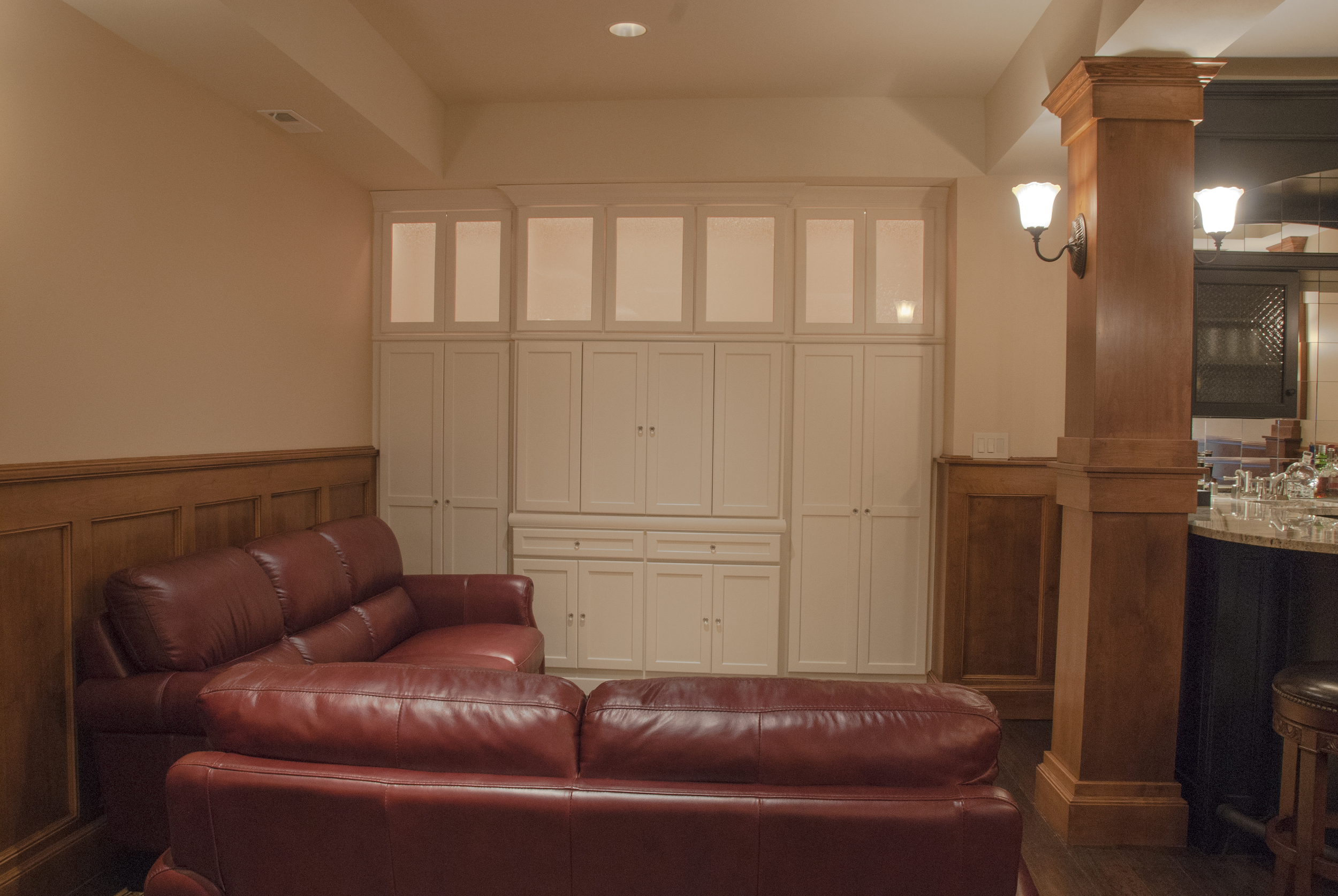 The entertainment center also includes all custom cabinetry along with the glass doors back lit with remote controlled color changing LED lighting.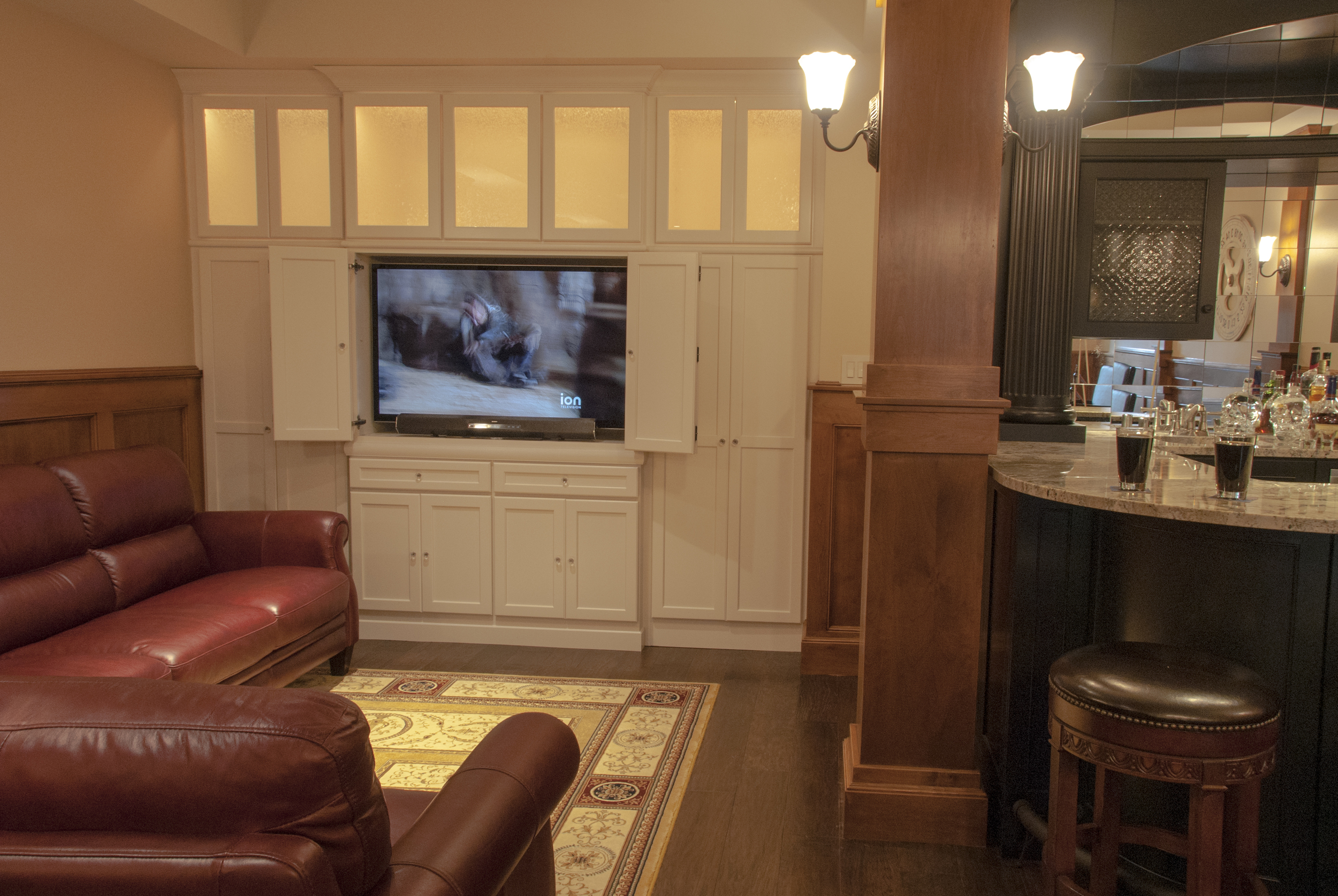 A 60" LED TV makes this space the place to be on game day.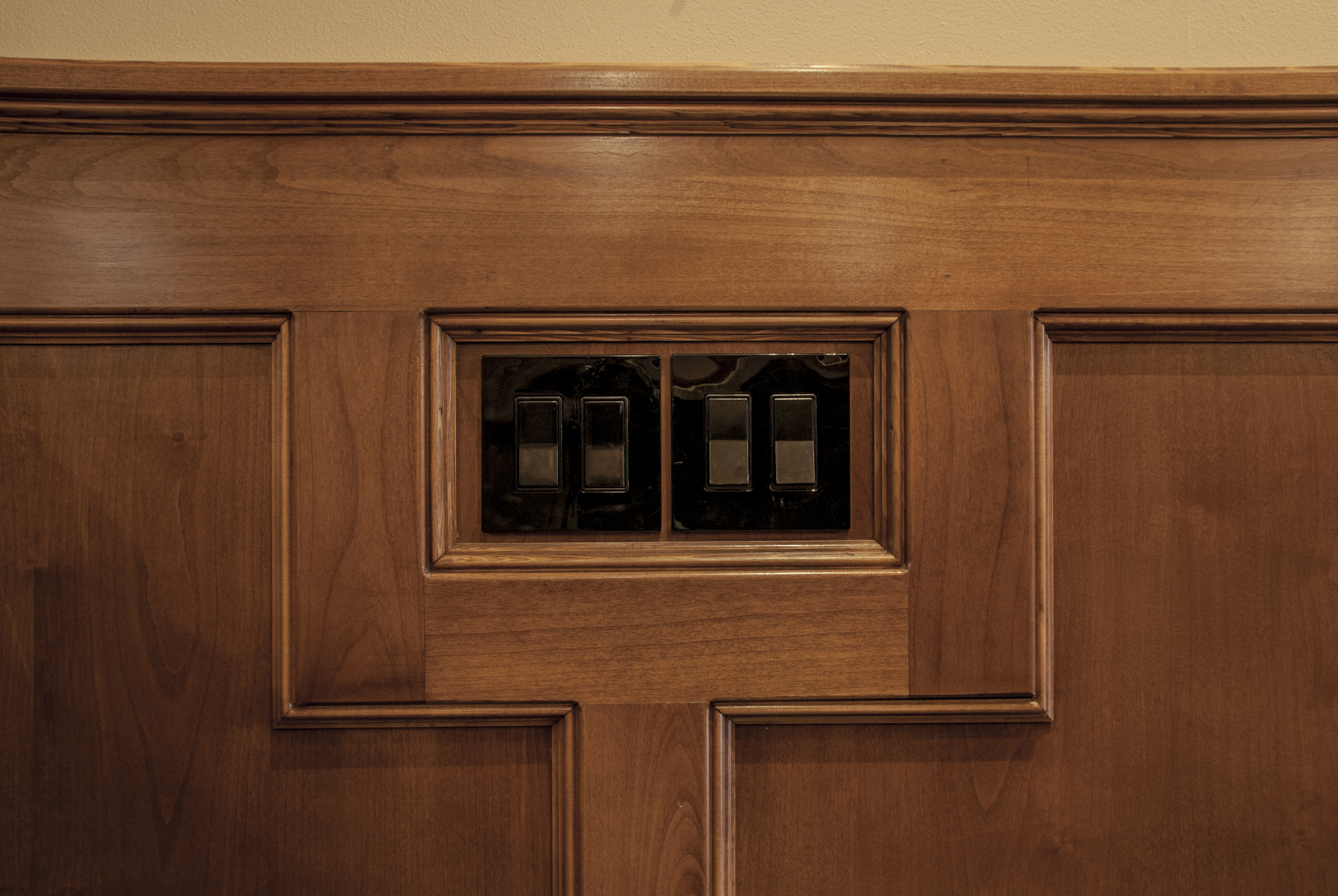 Our favorite part of this room was the raised panel millwork meticulously installed by our Sr. PM and master carpenter Fred Andrew who made every detail sing.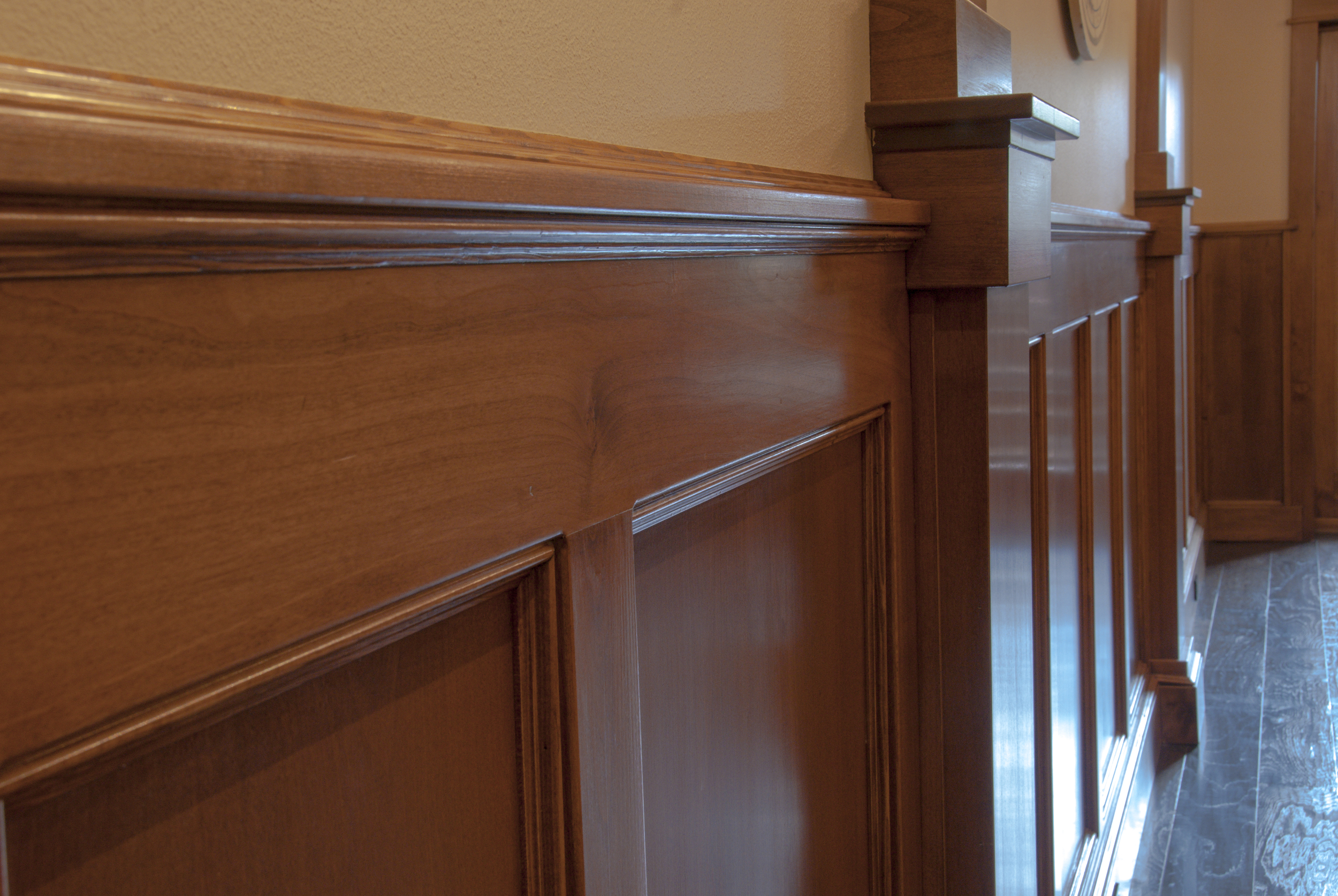 Raised paneling on all the walls assembled on site with hidden fasteners.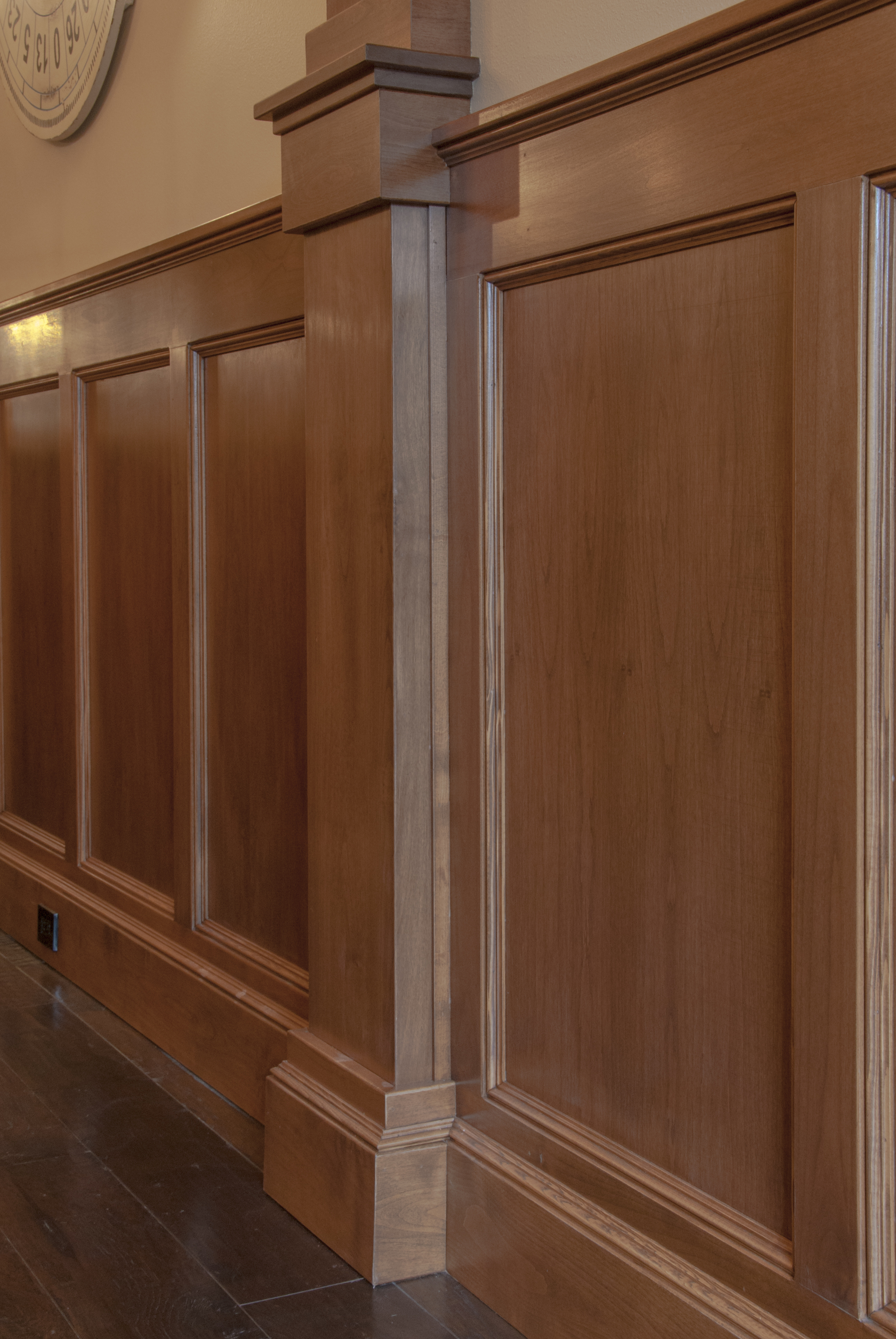 Columns are a great detail.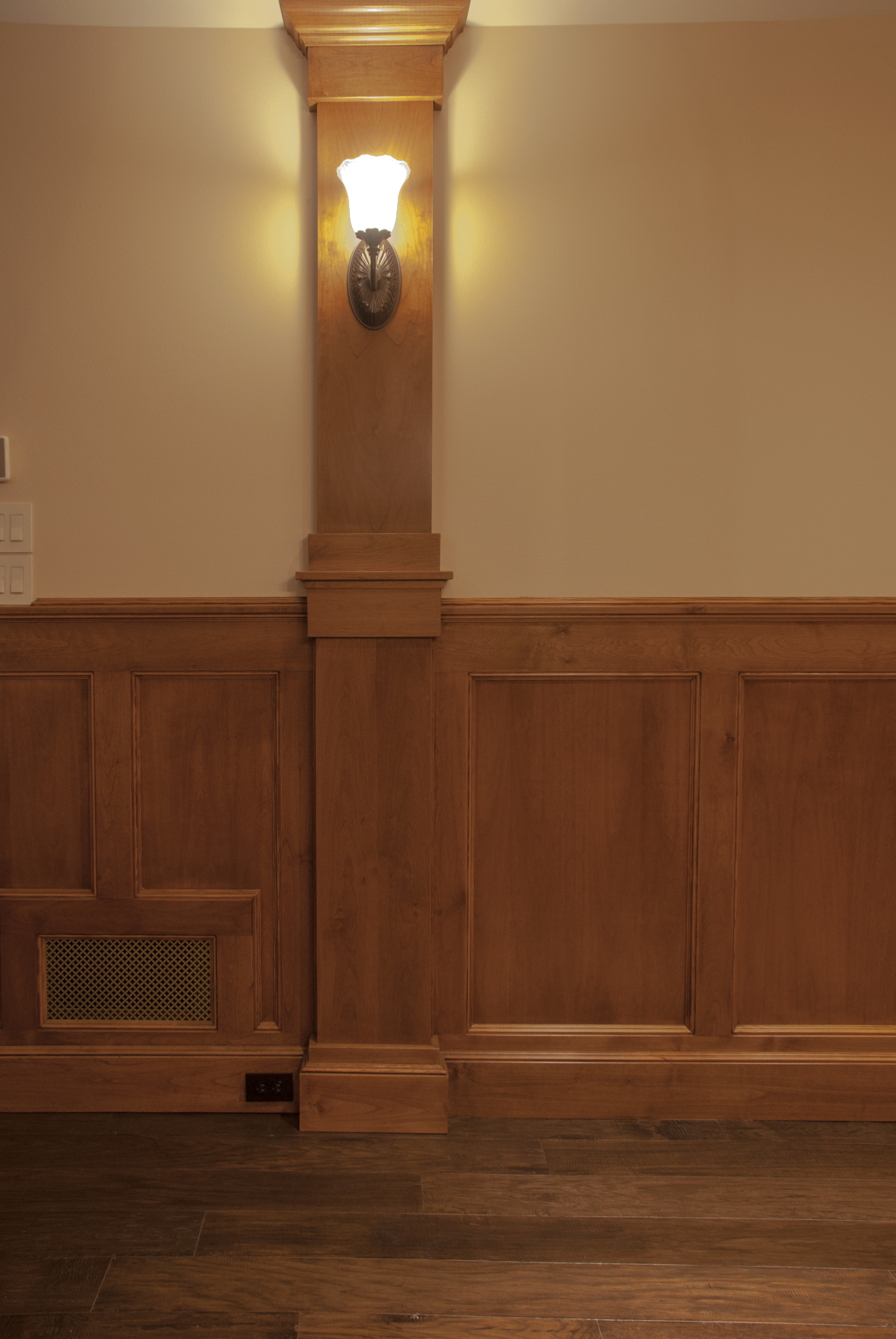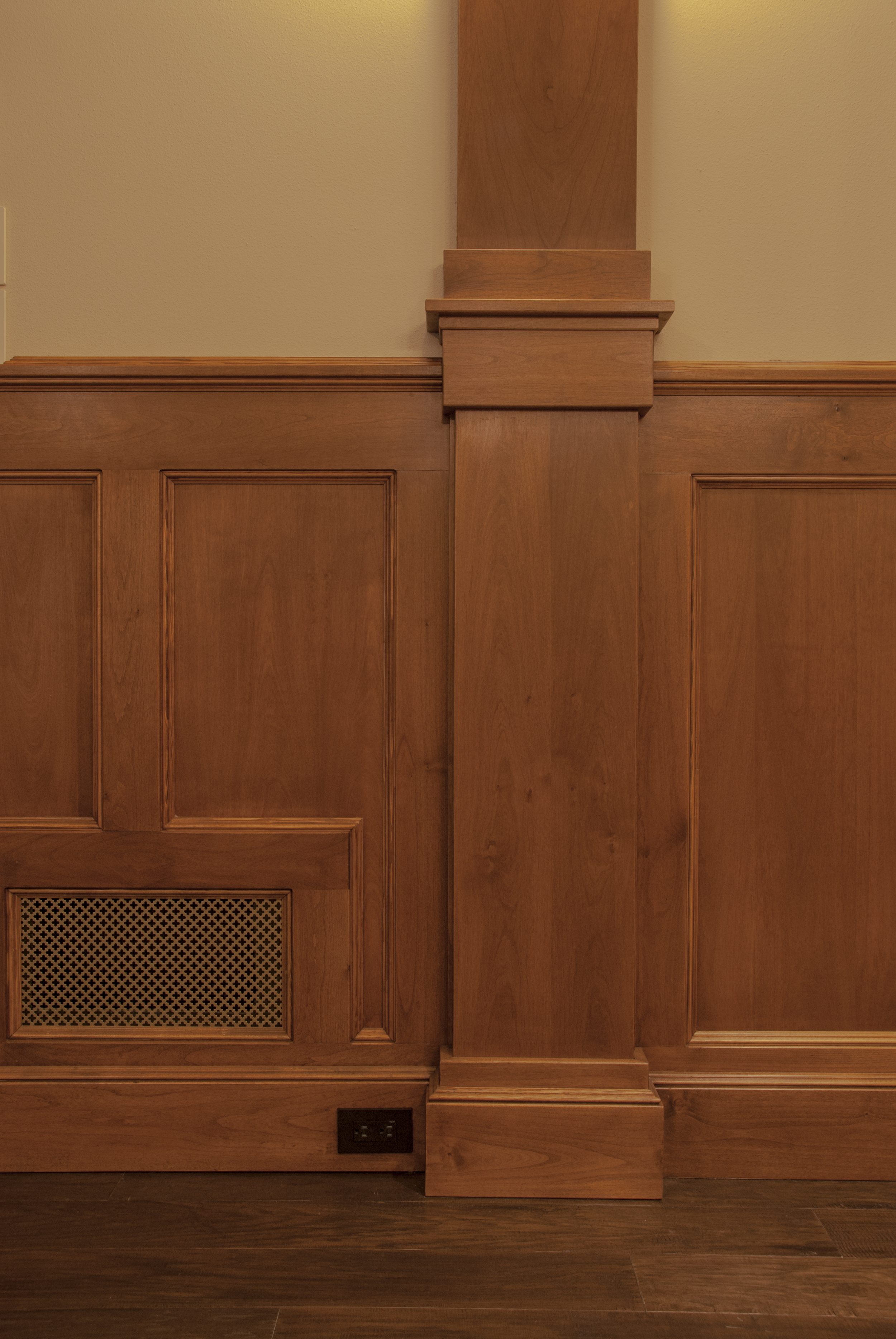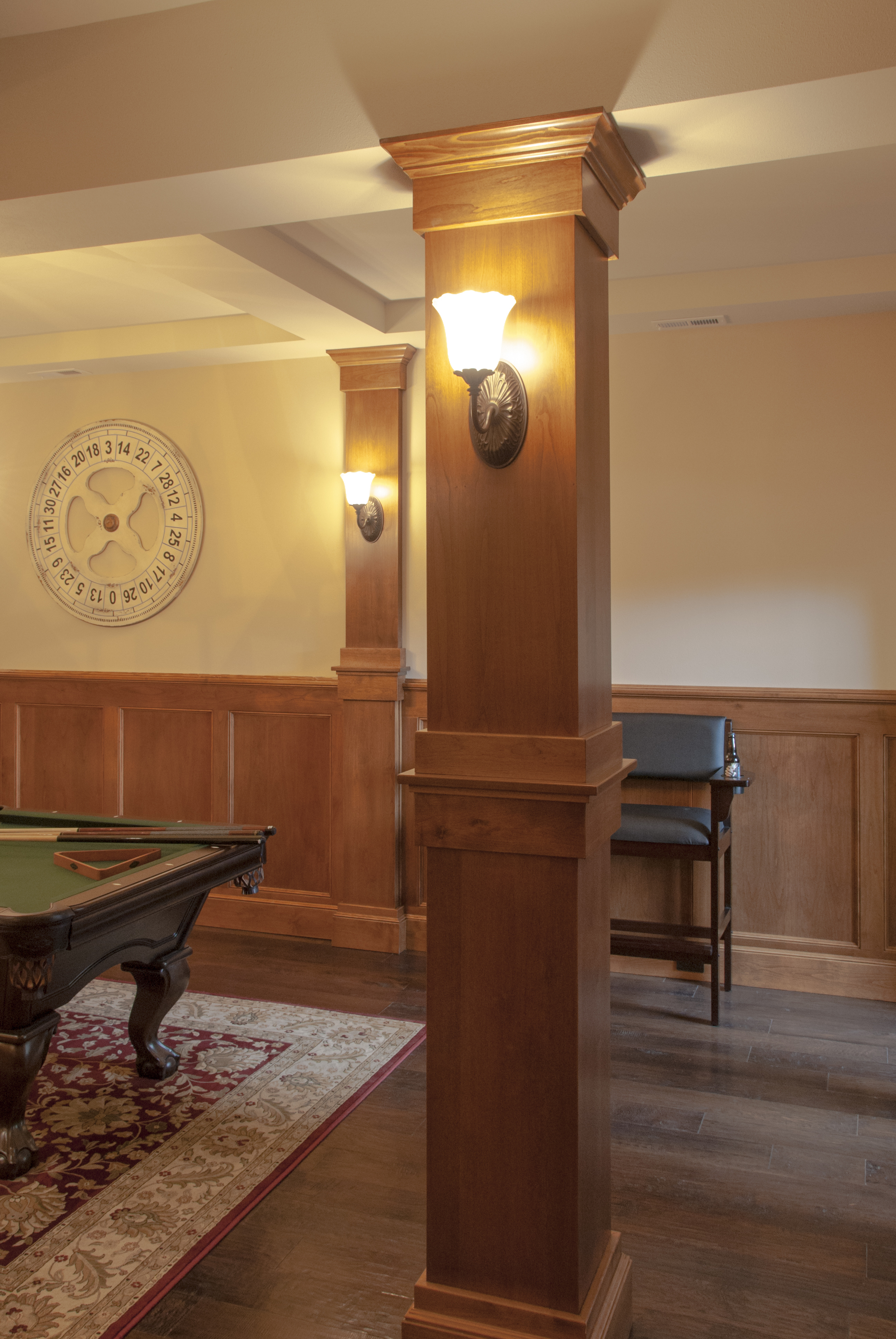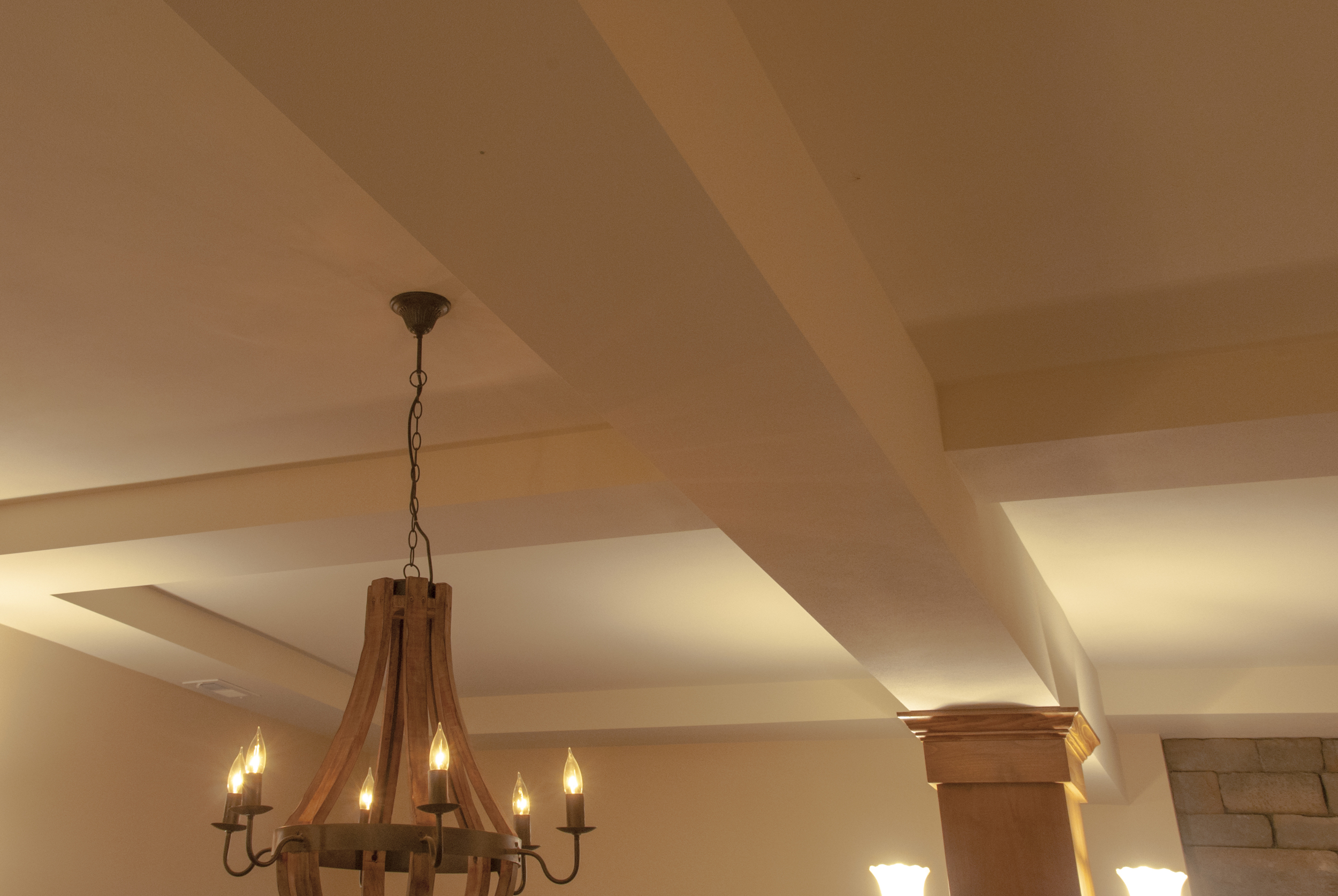 A coffered ceiling both hides the structural beams and adds drama to the 10' ceilings.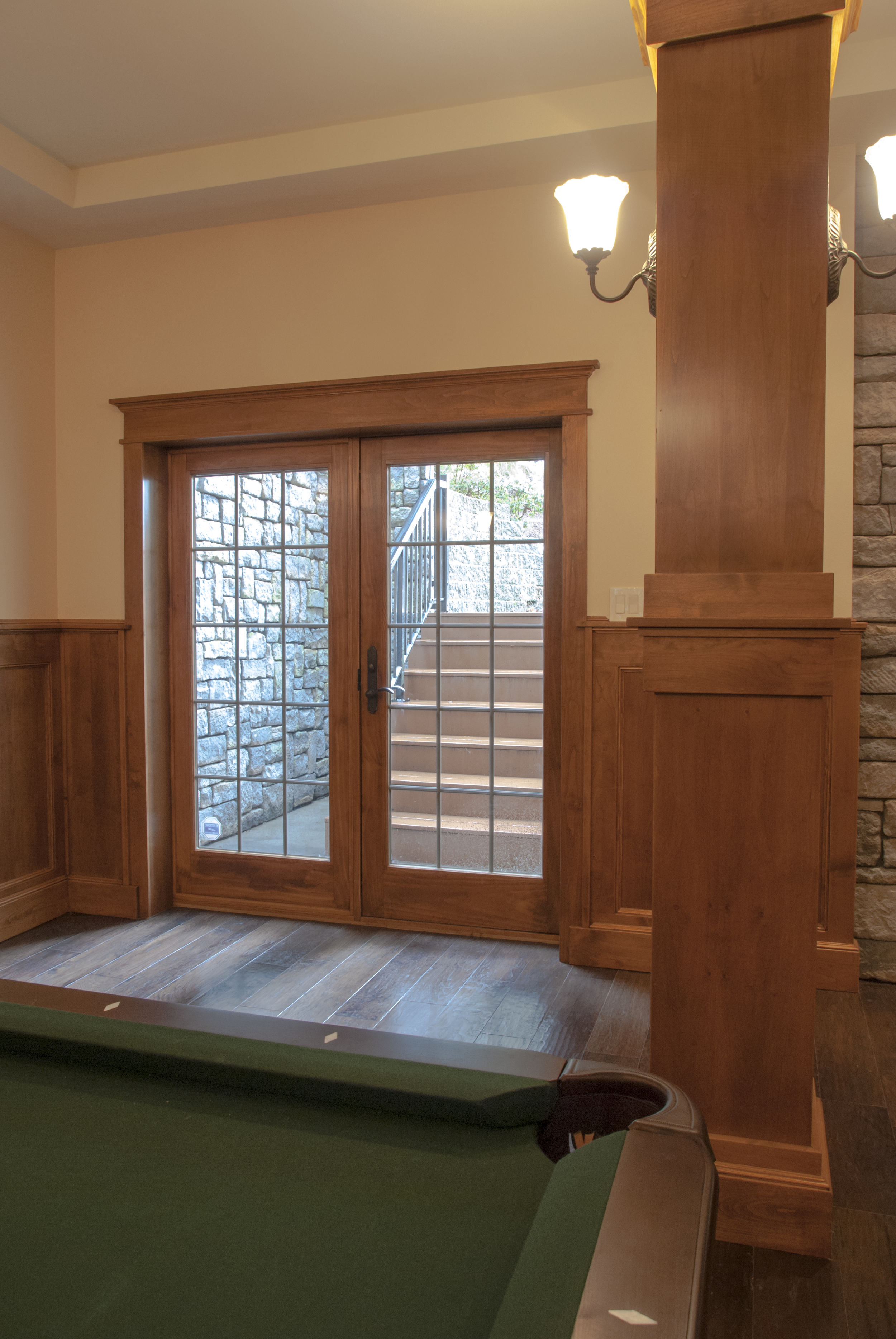 Beautiful wood clad interior and aluminum exterior French doors let natural light in and serve as the welcoming exterior entry.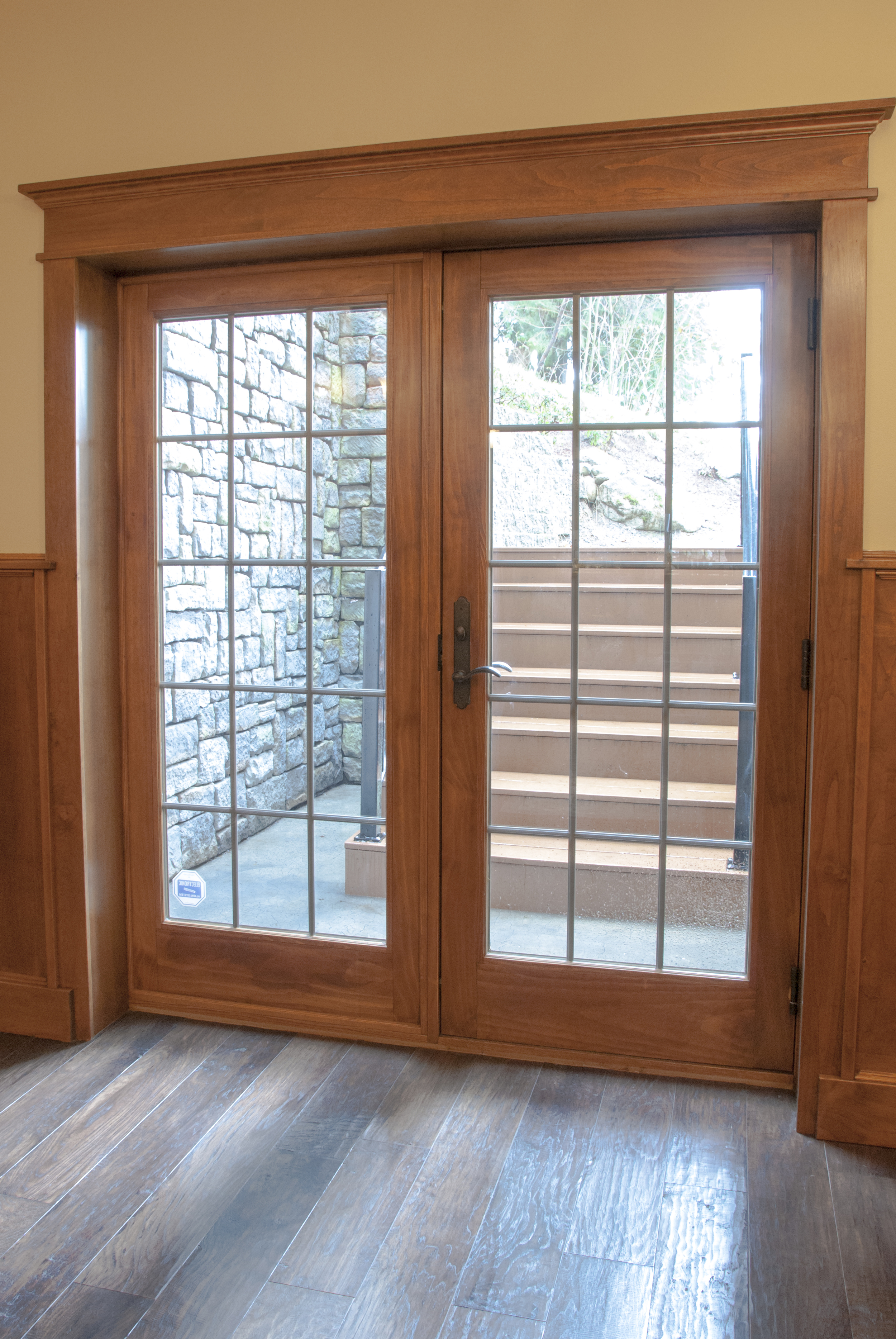 The walk down stairwell features field stone cladding and the iron wood stairs include custom iron railings.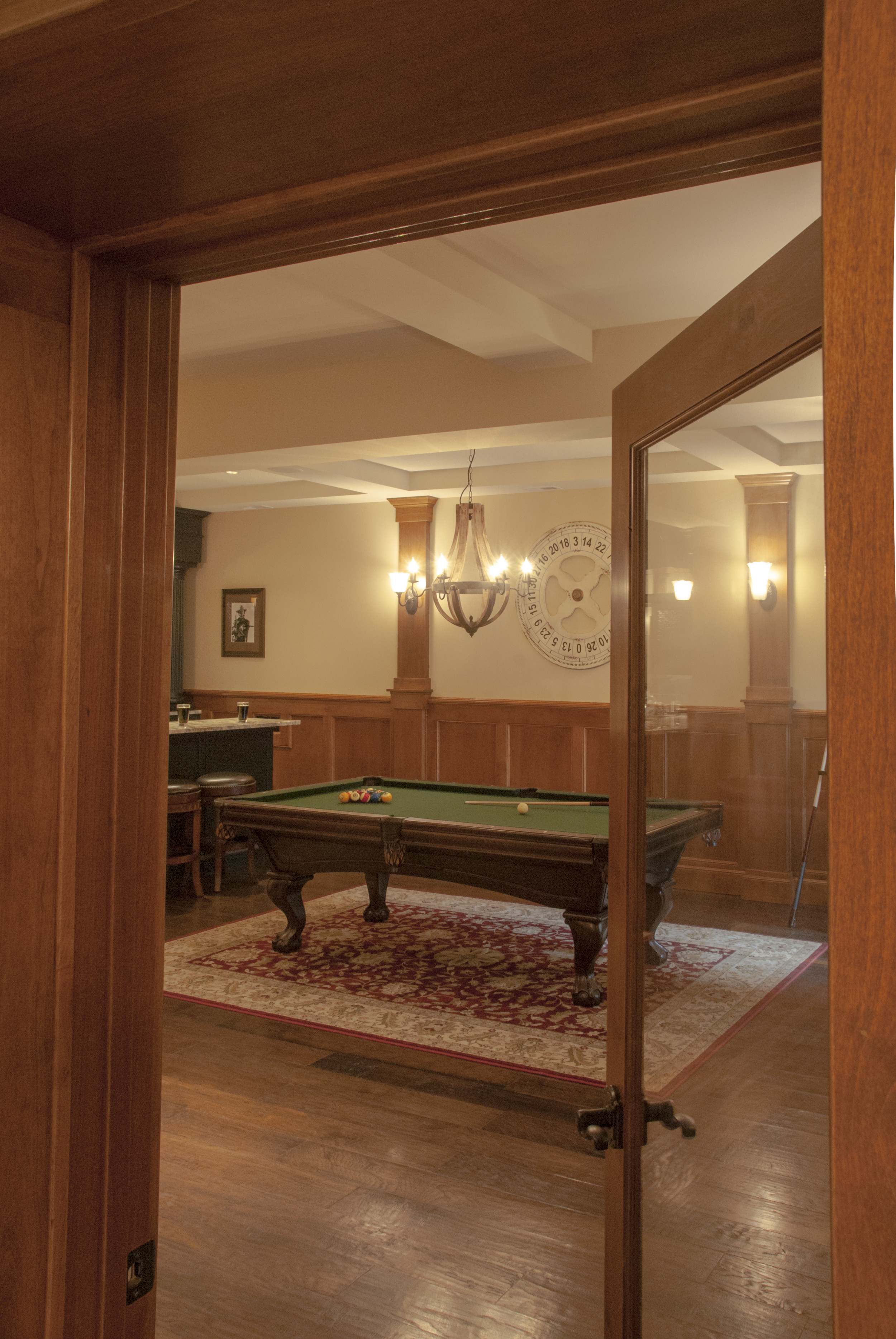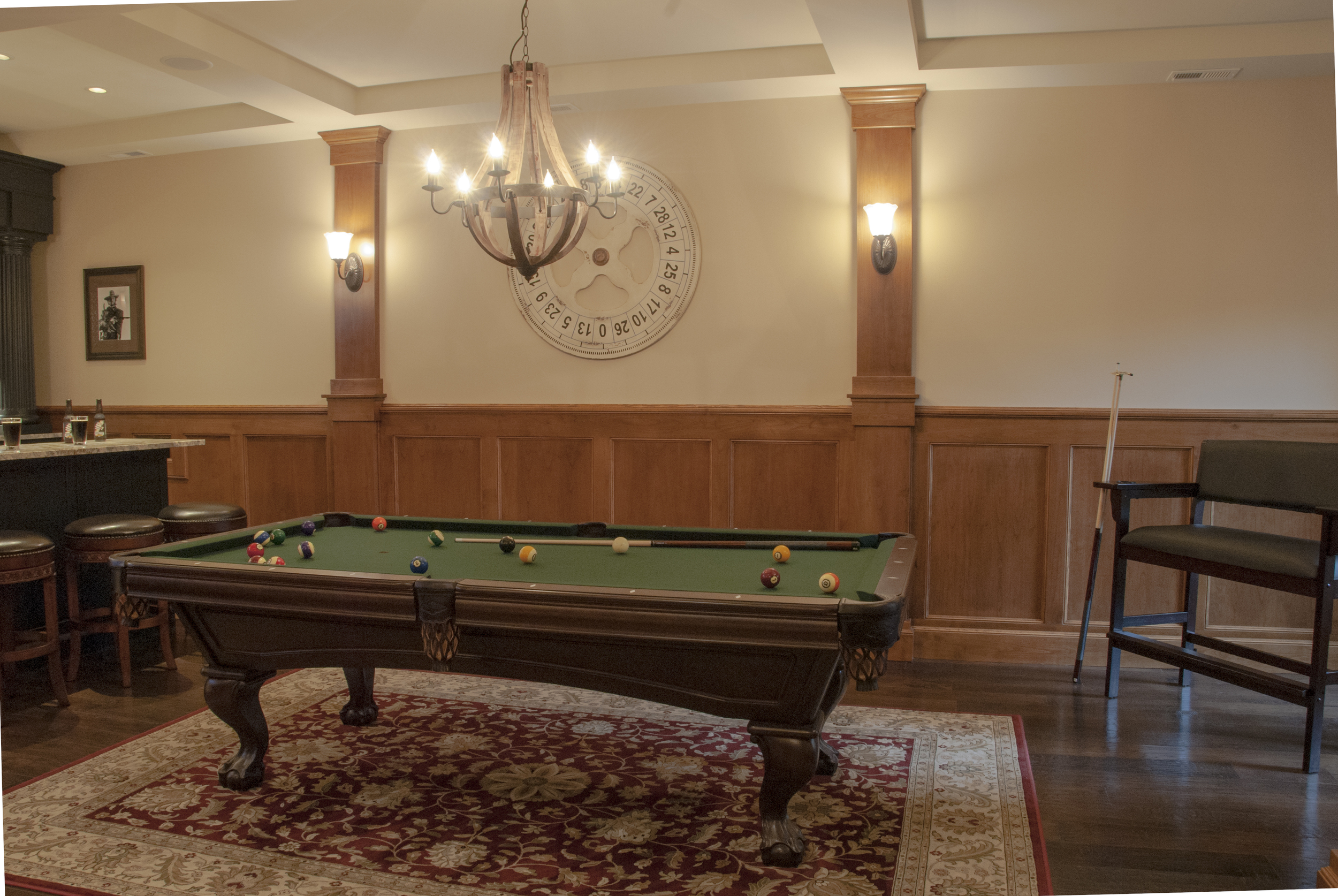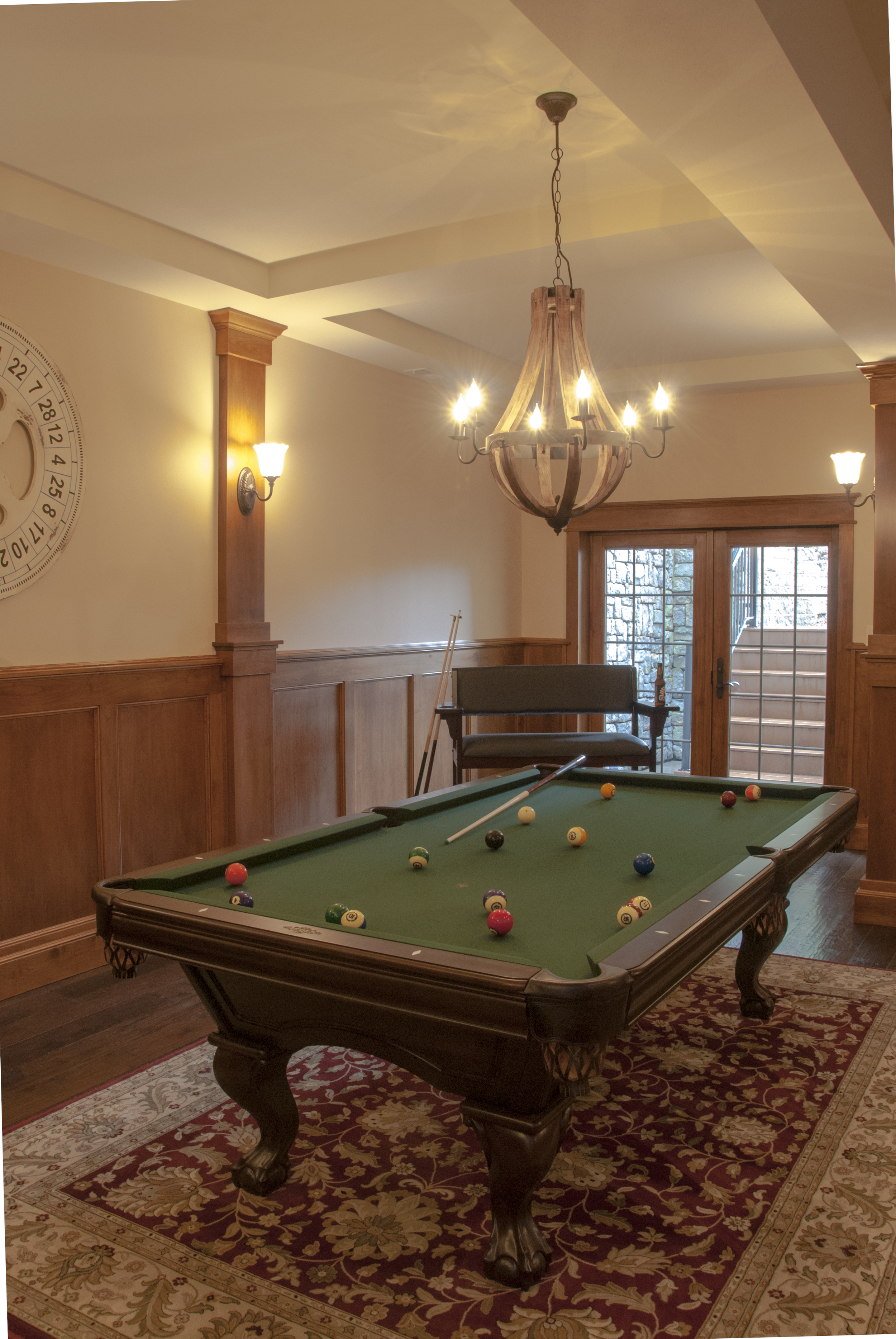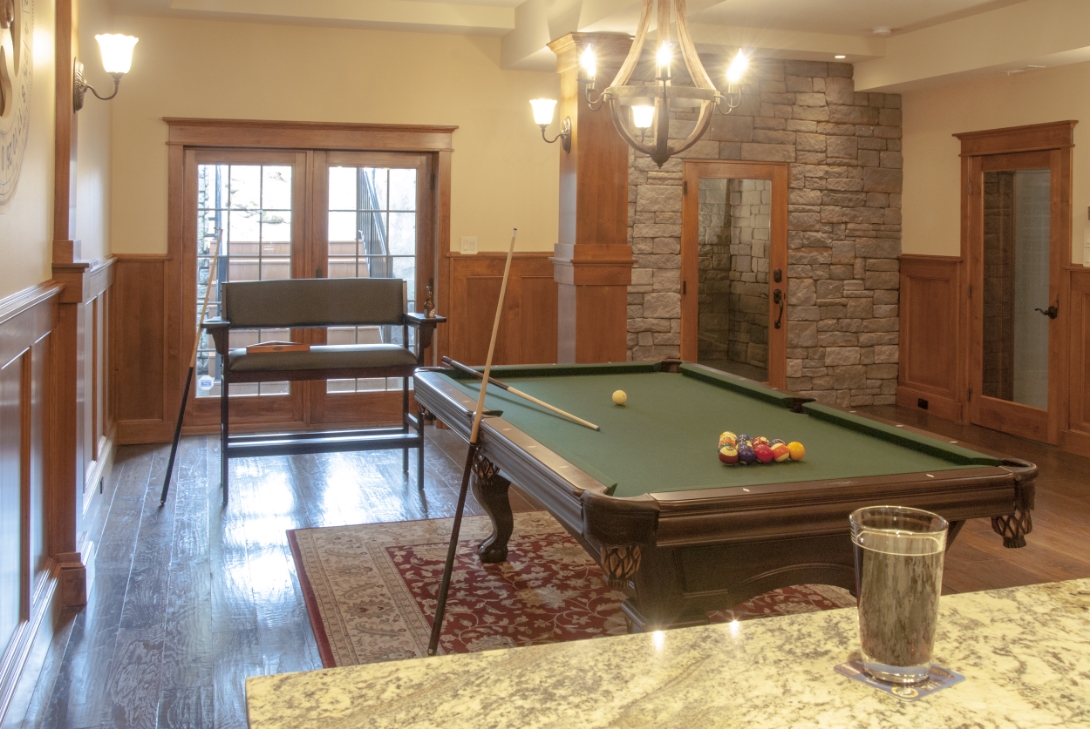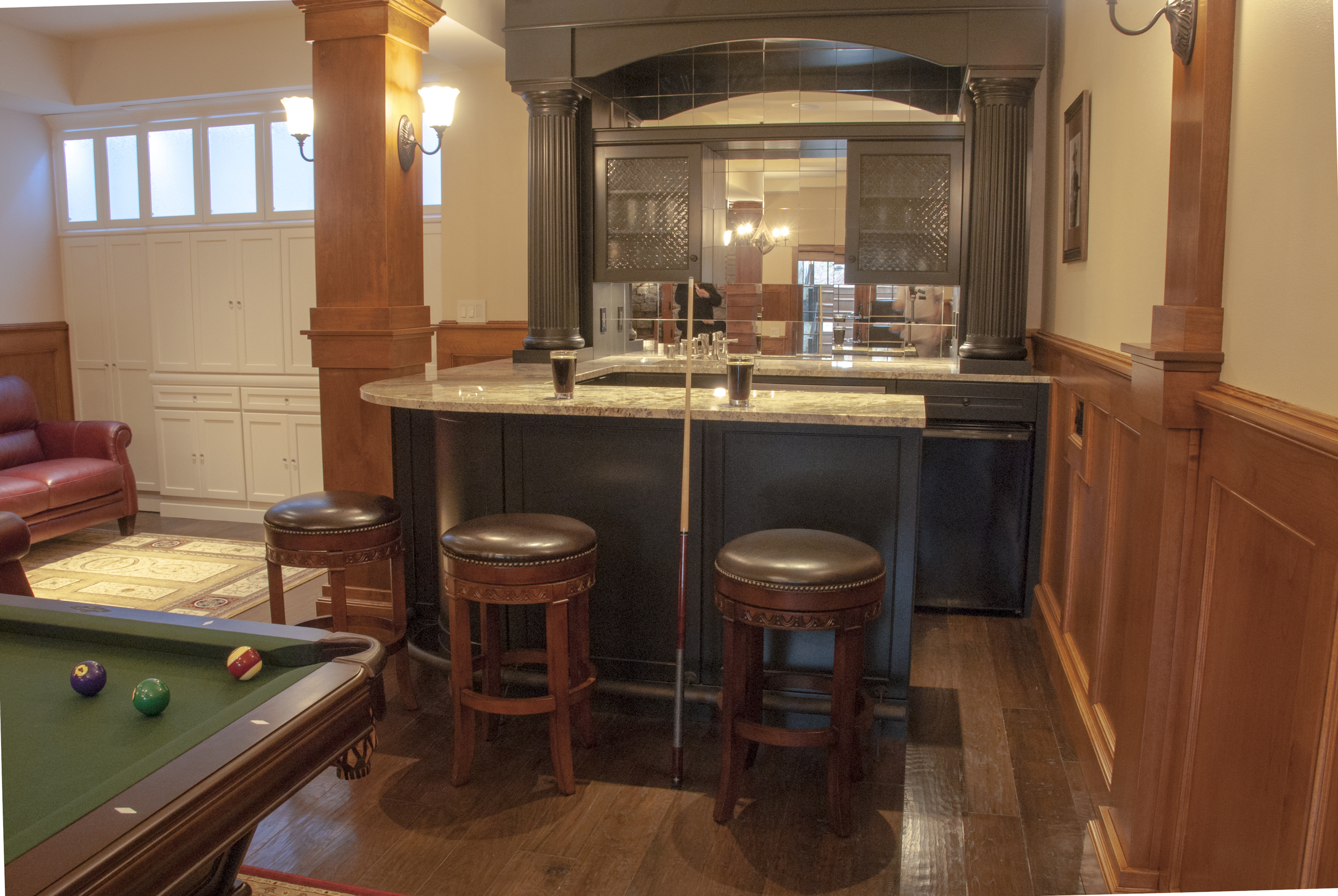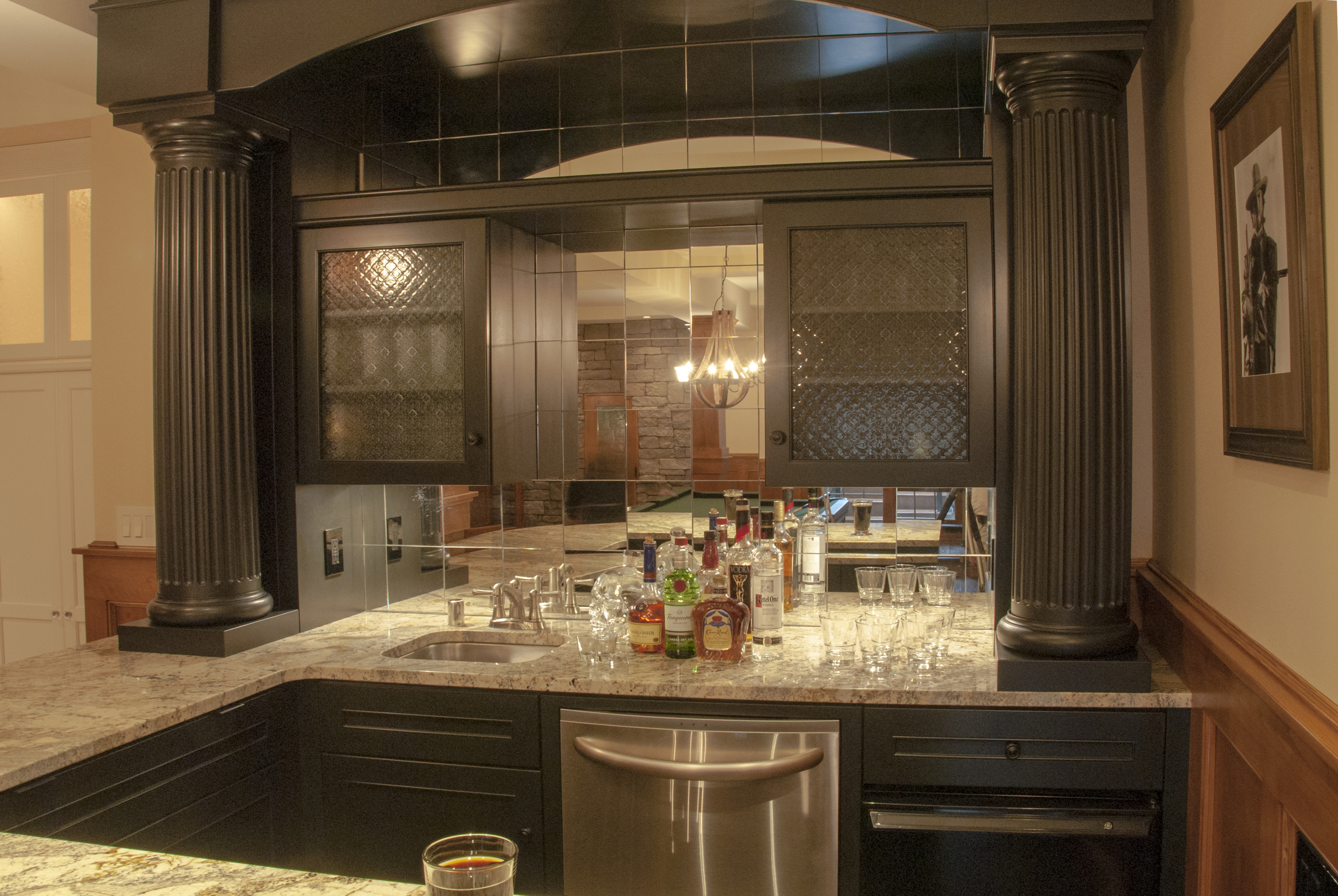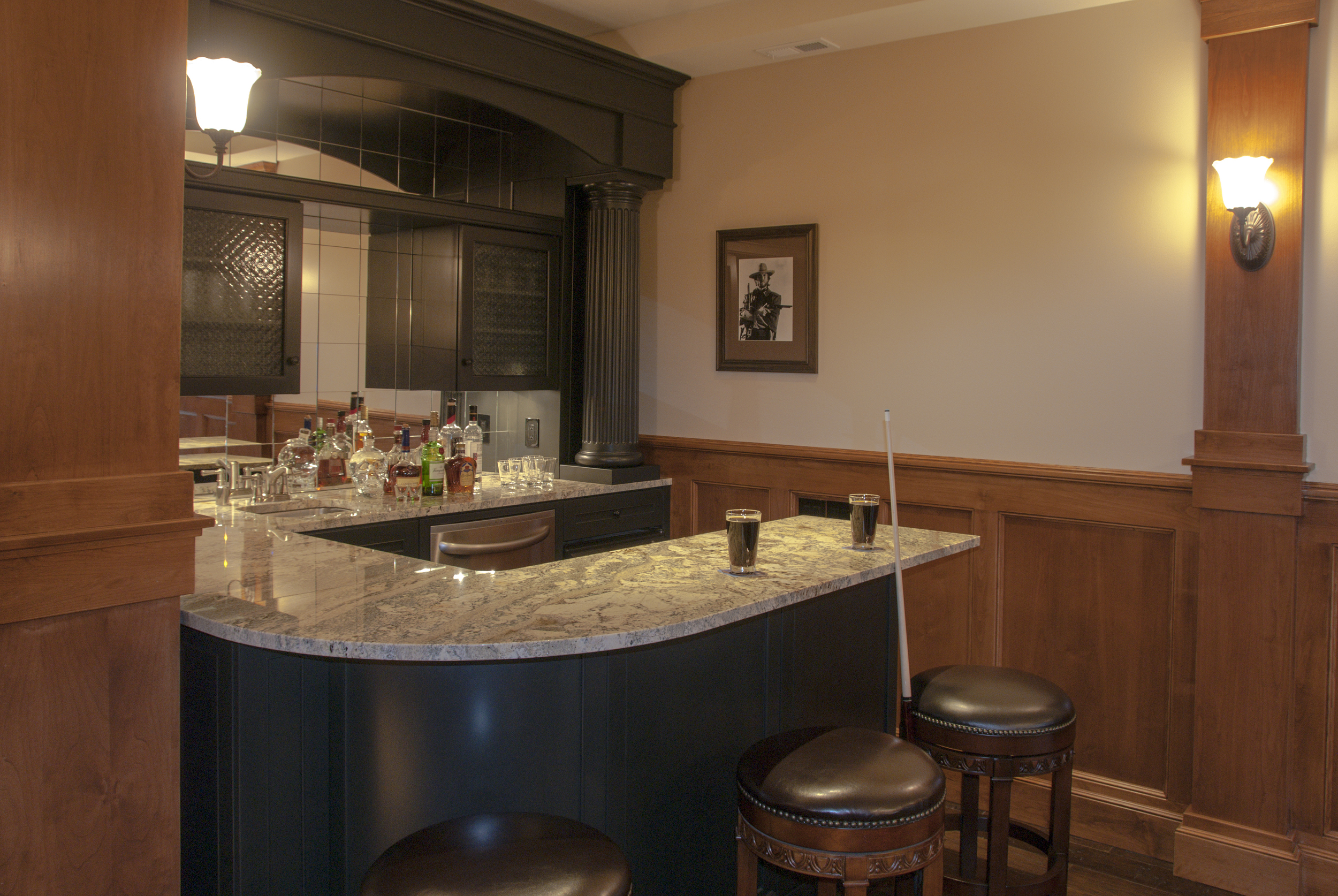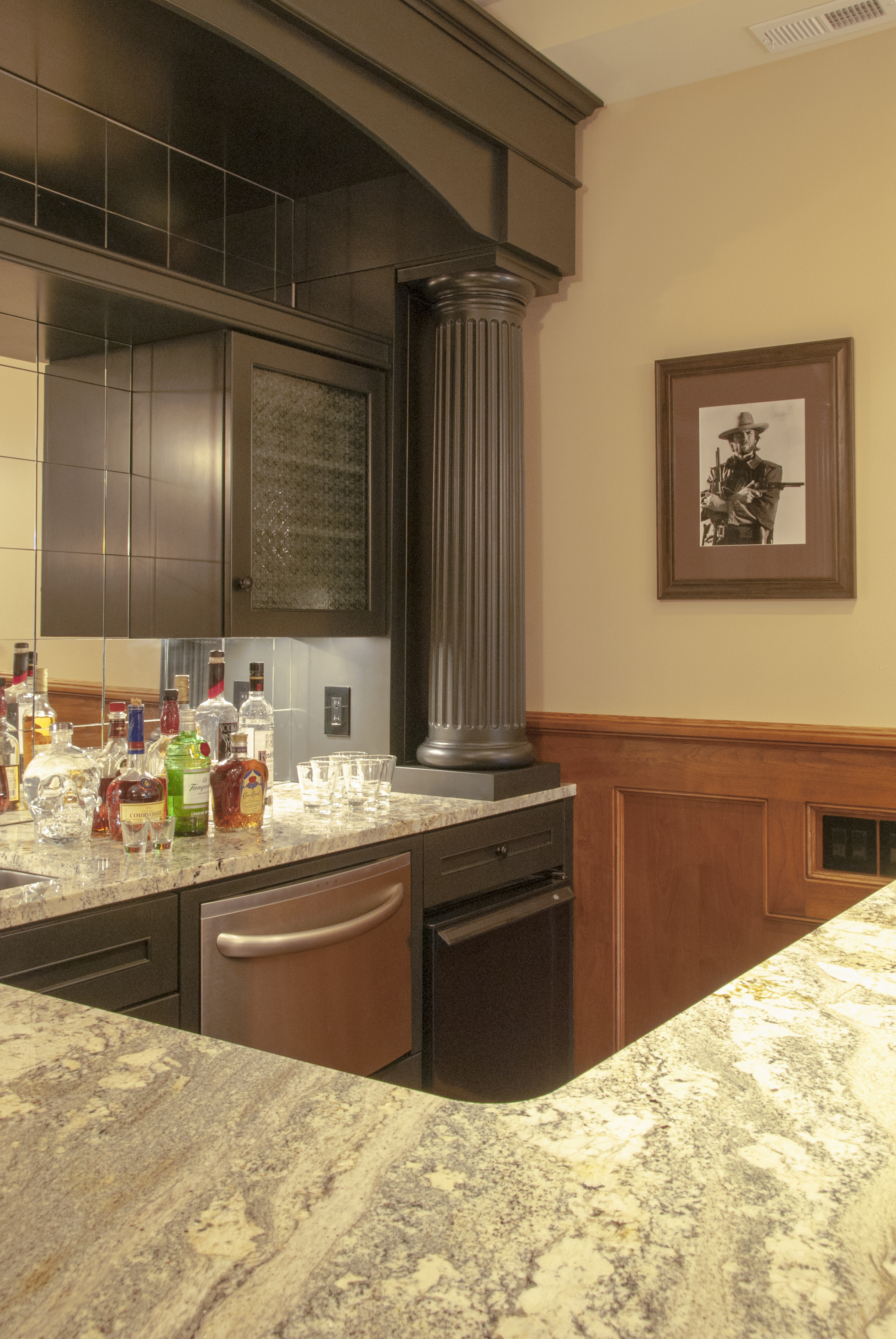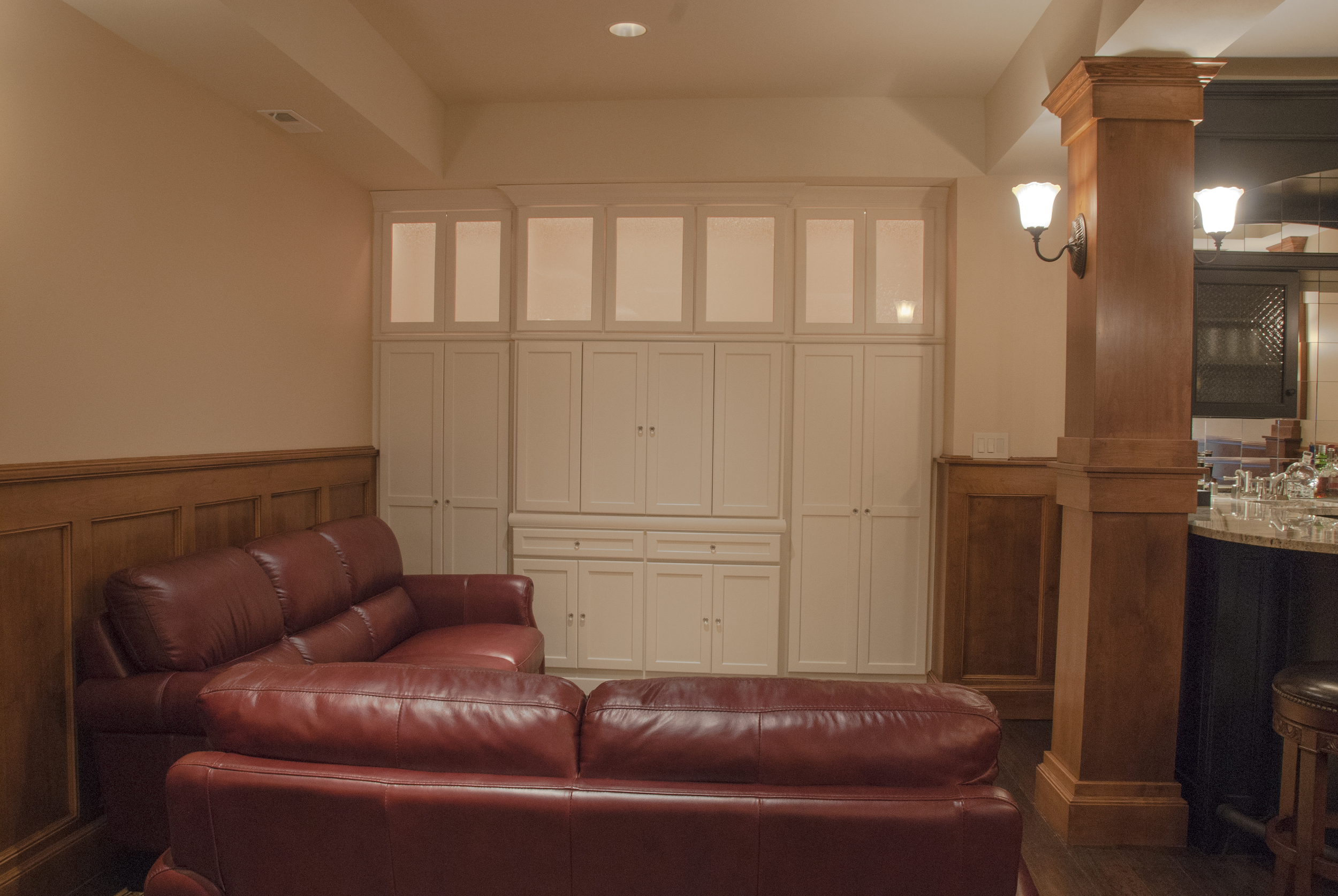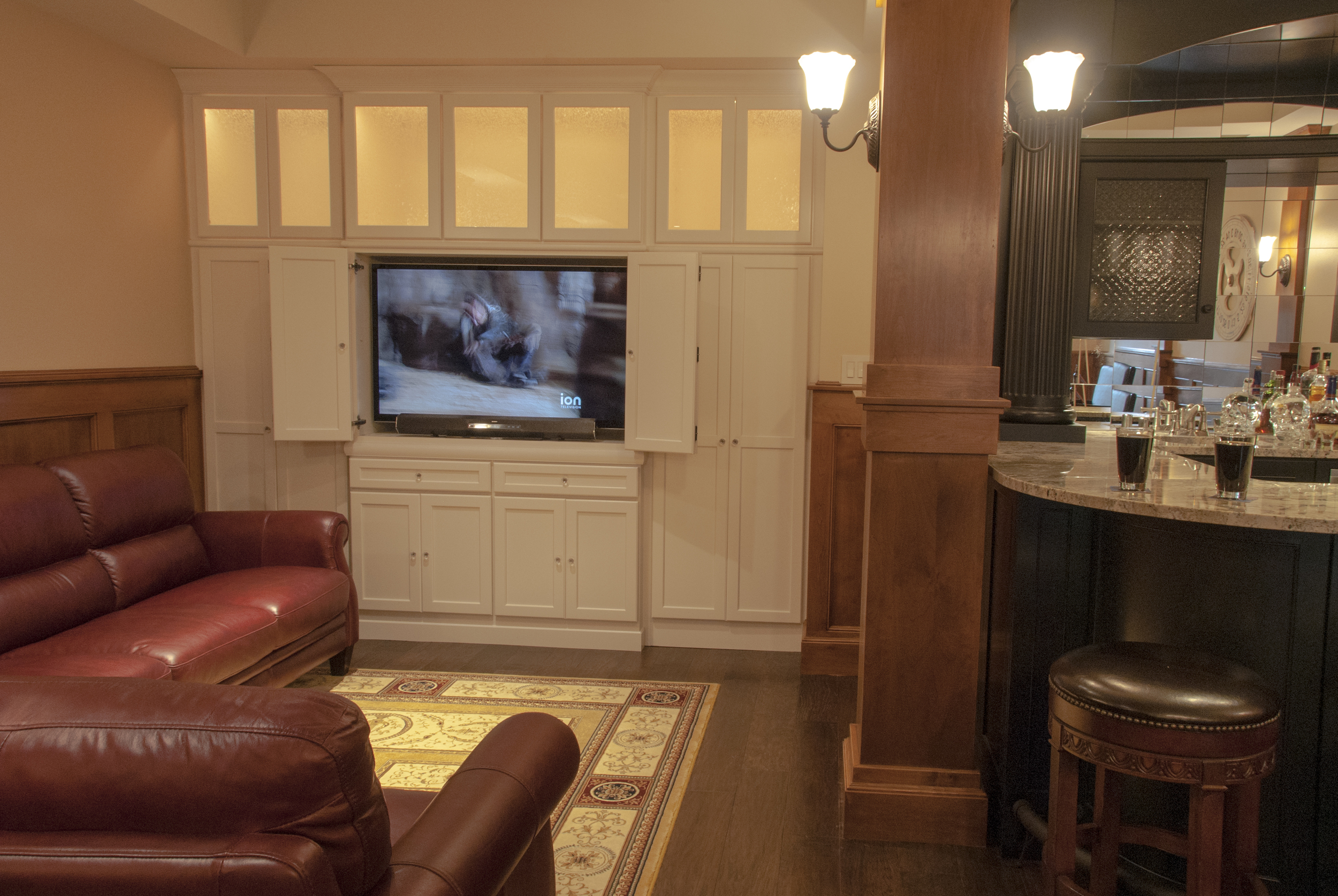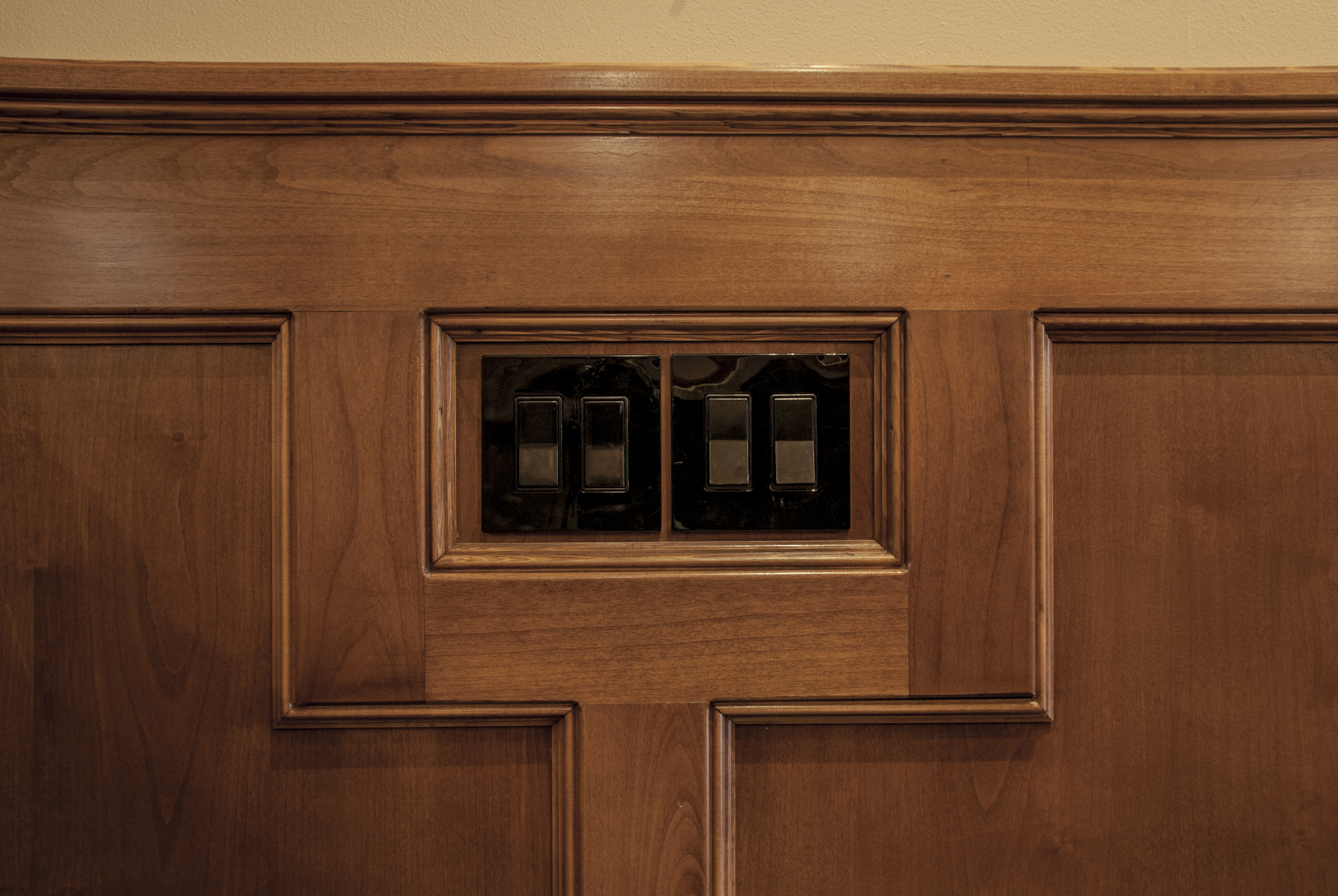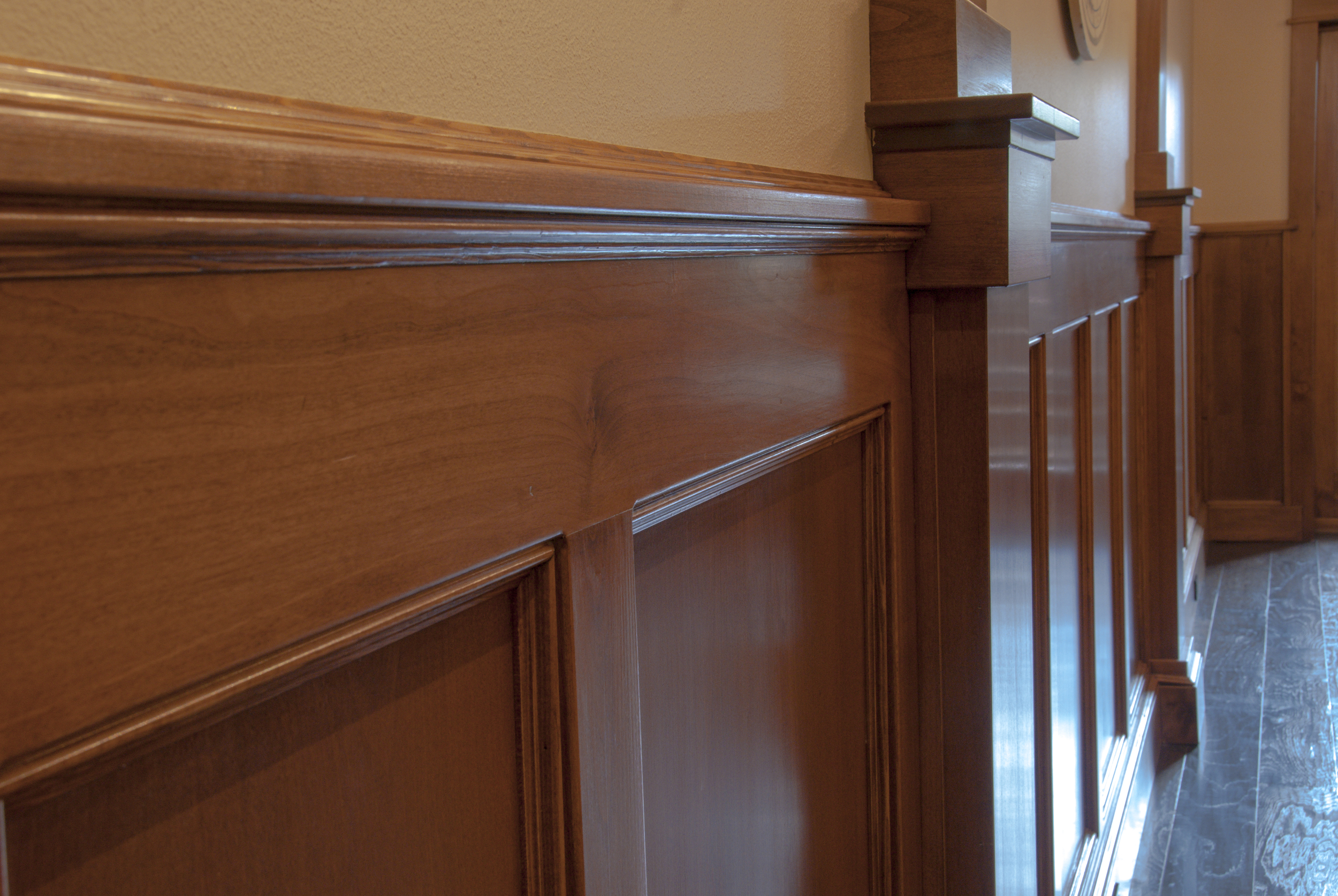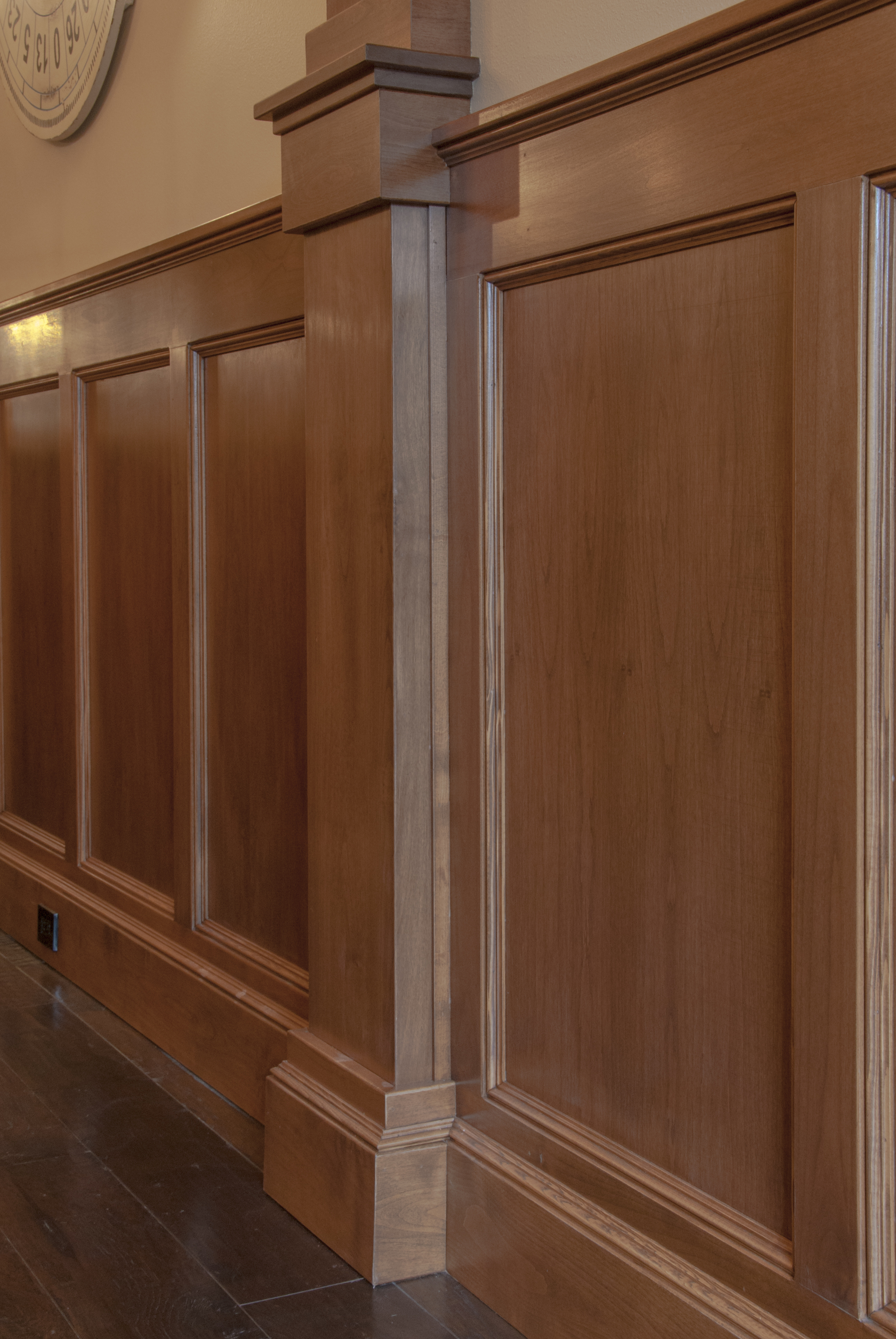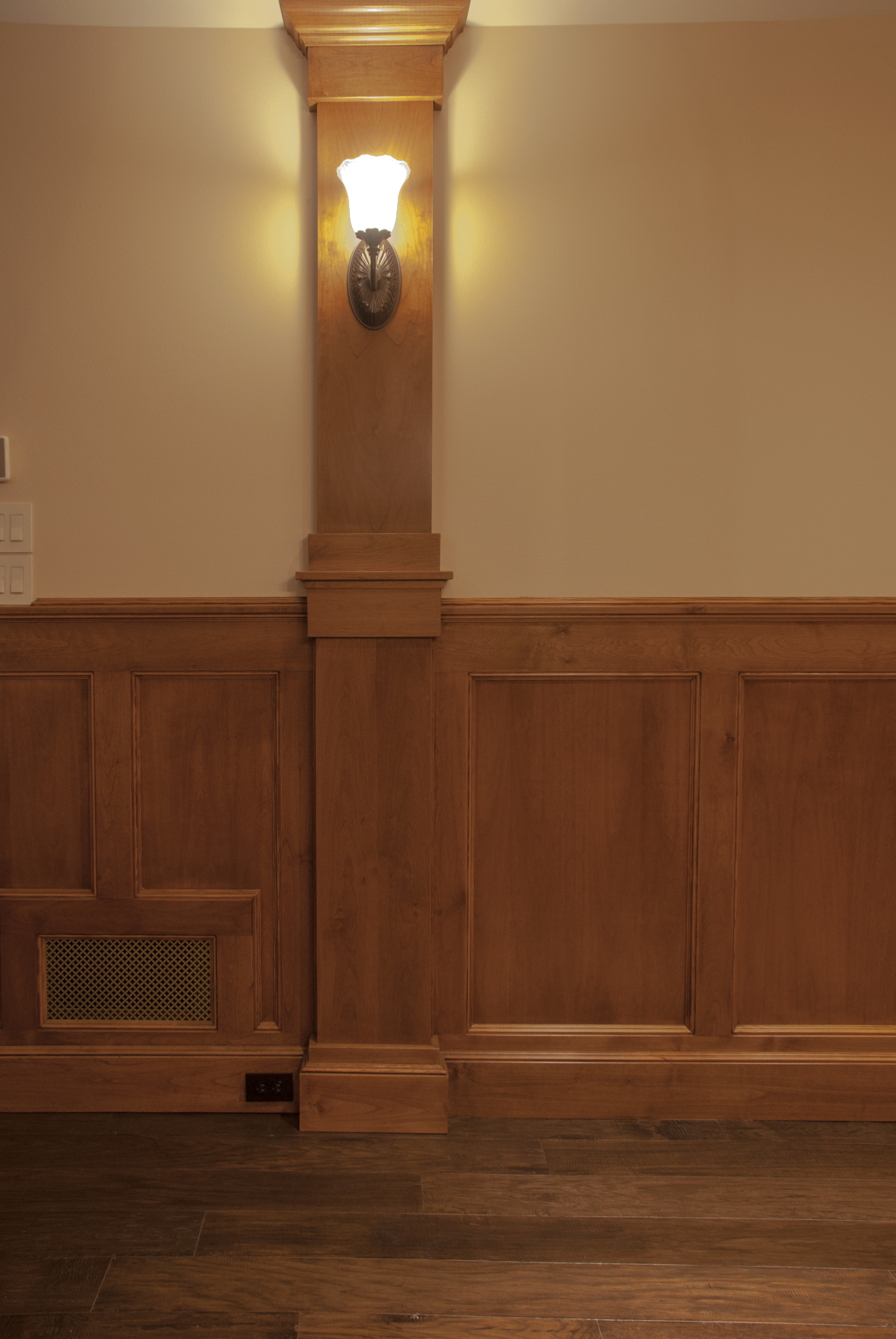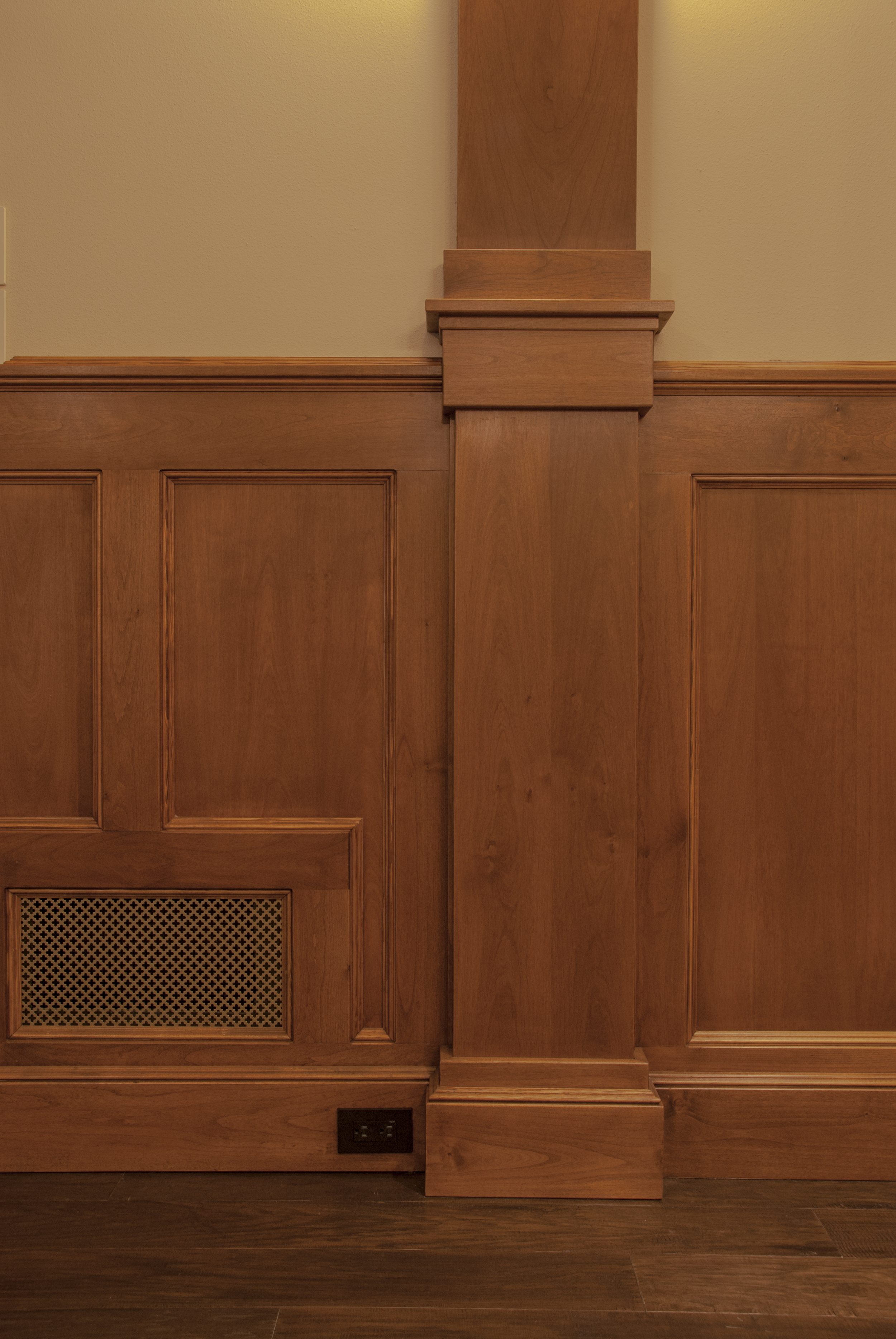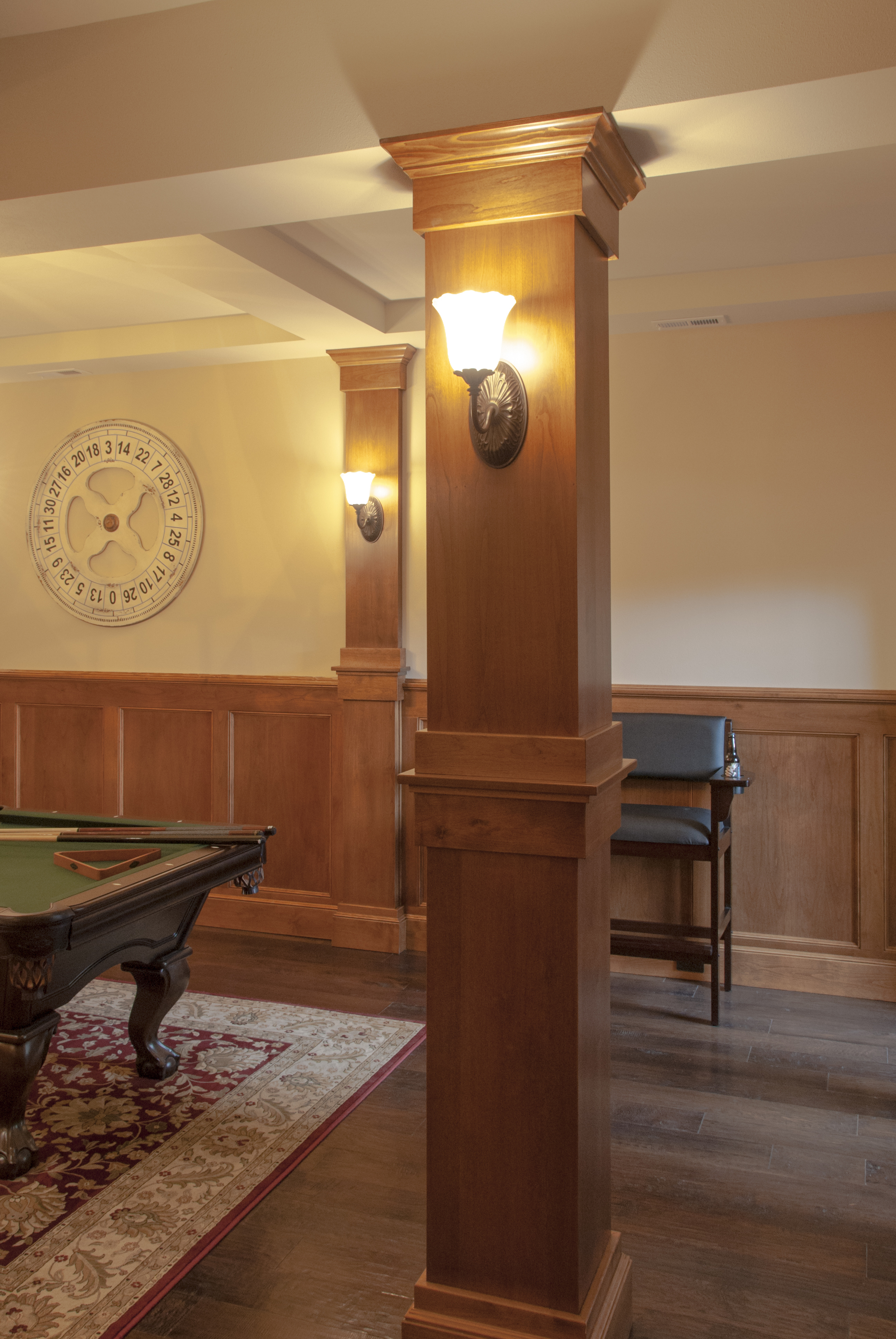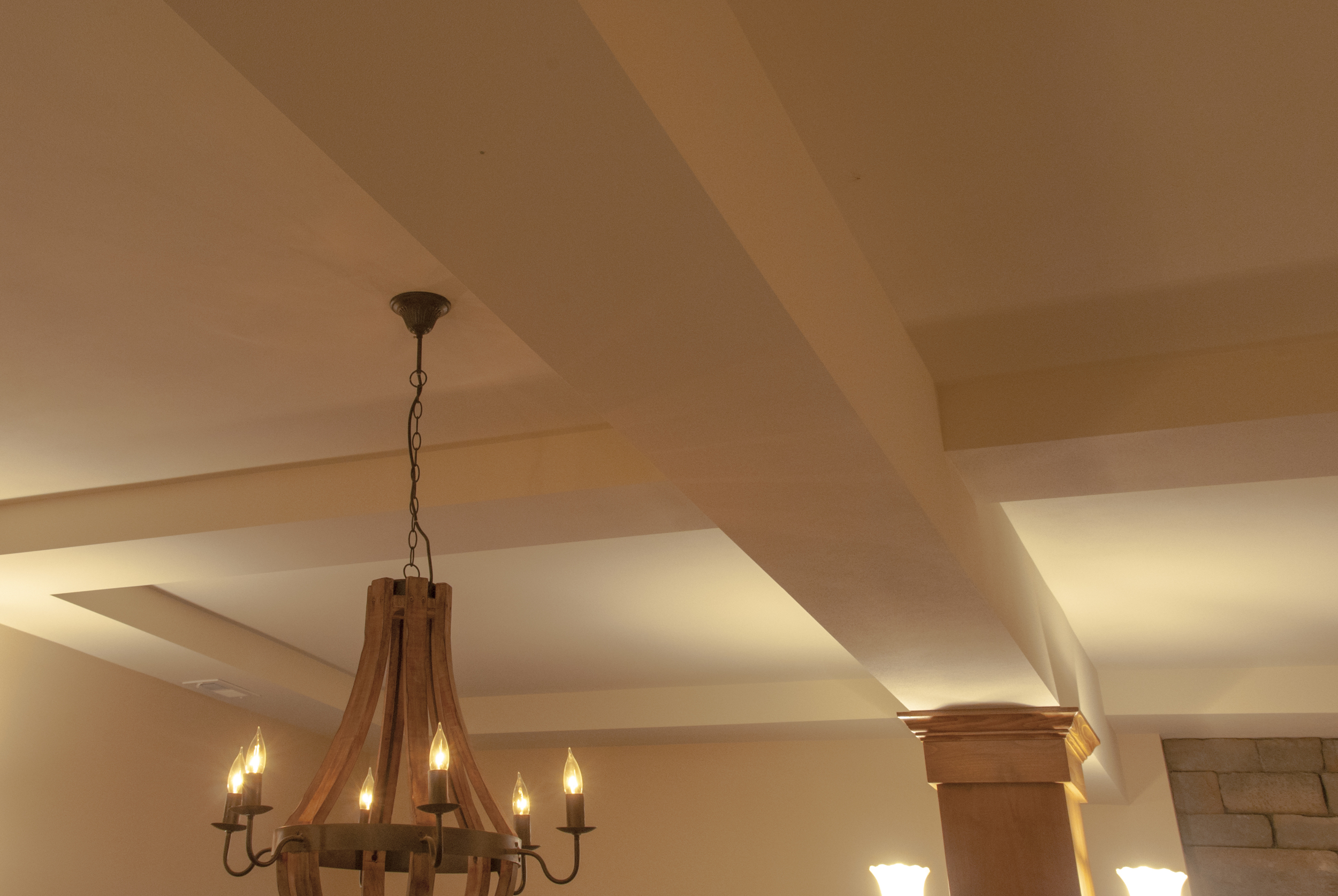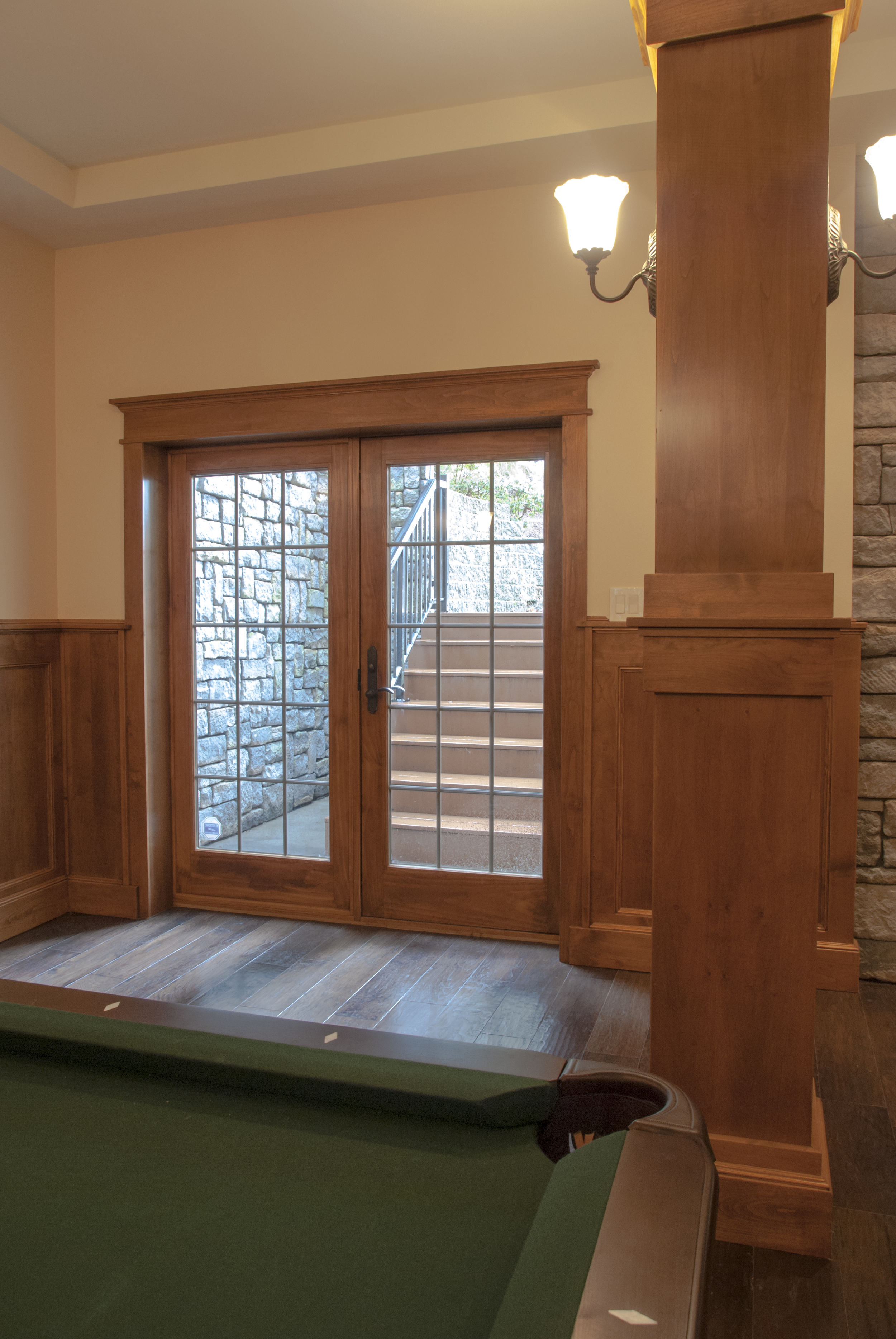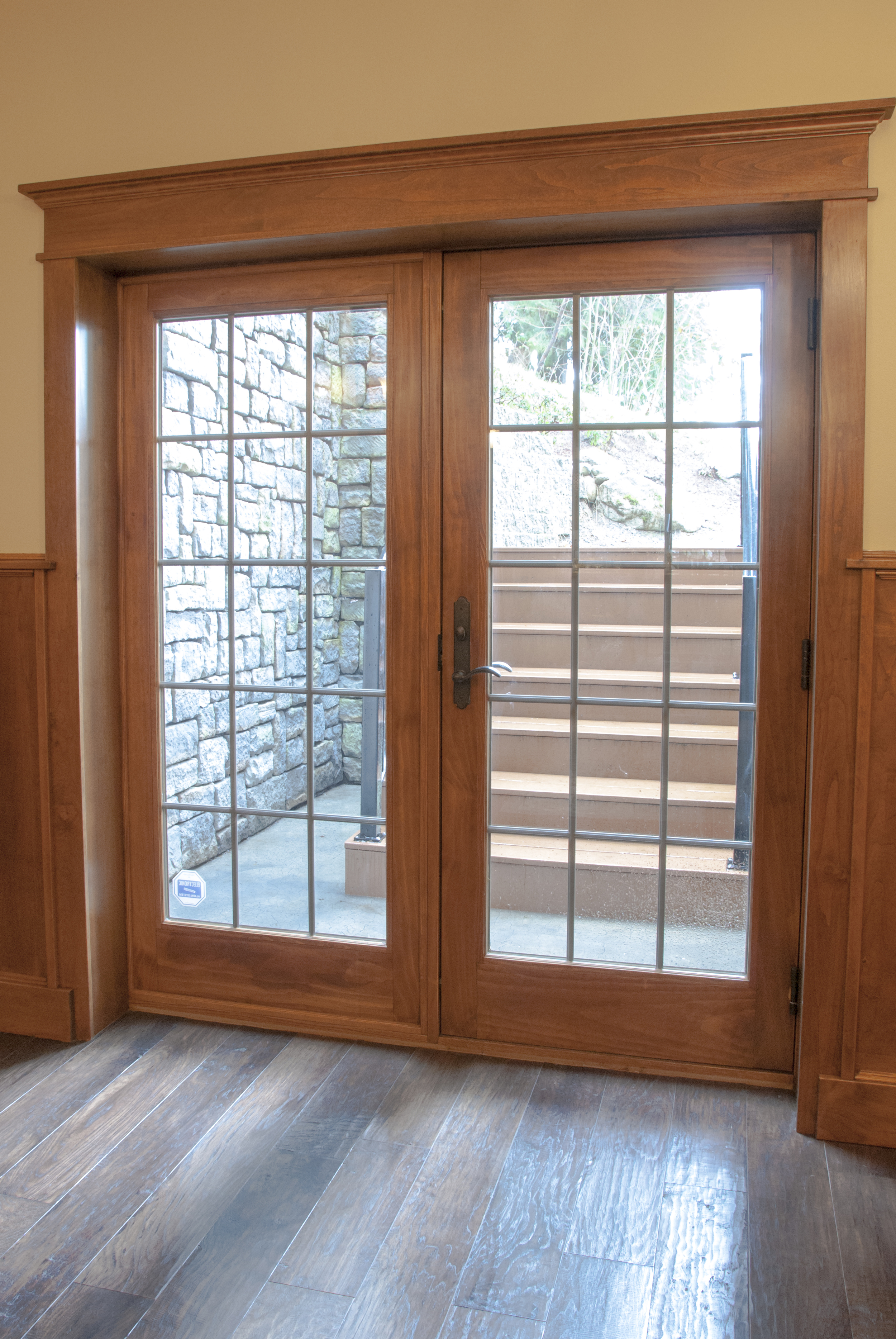 Newport Laundry Room Addition
Custom bench and cabinets with coat hooks
Custom locker style storage with device chargers built in
Marmoleum countertops makes an ideal surface folding
Beam denotes where garage wall was before laundry expansion project
Full depth under counter refrigerator and freezer
Custom full extension slide-out pantry from modified doors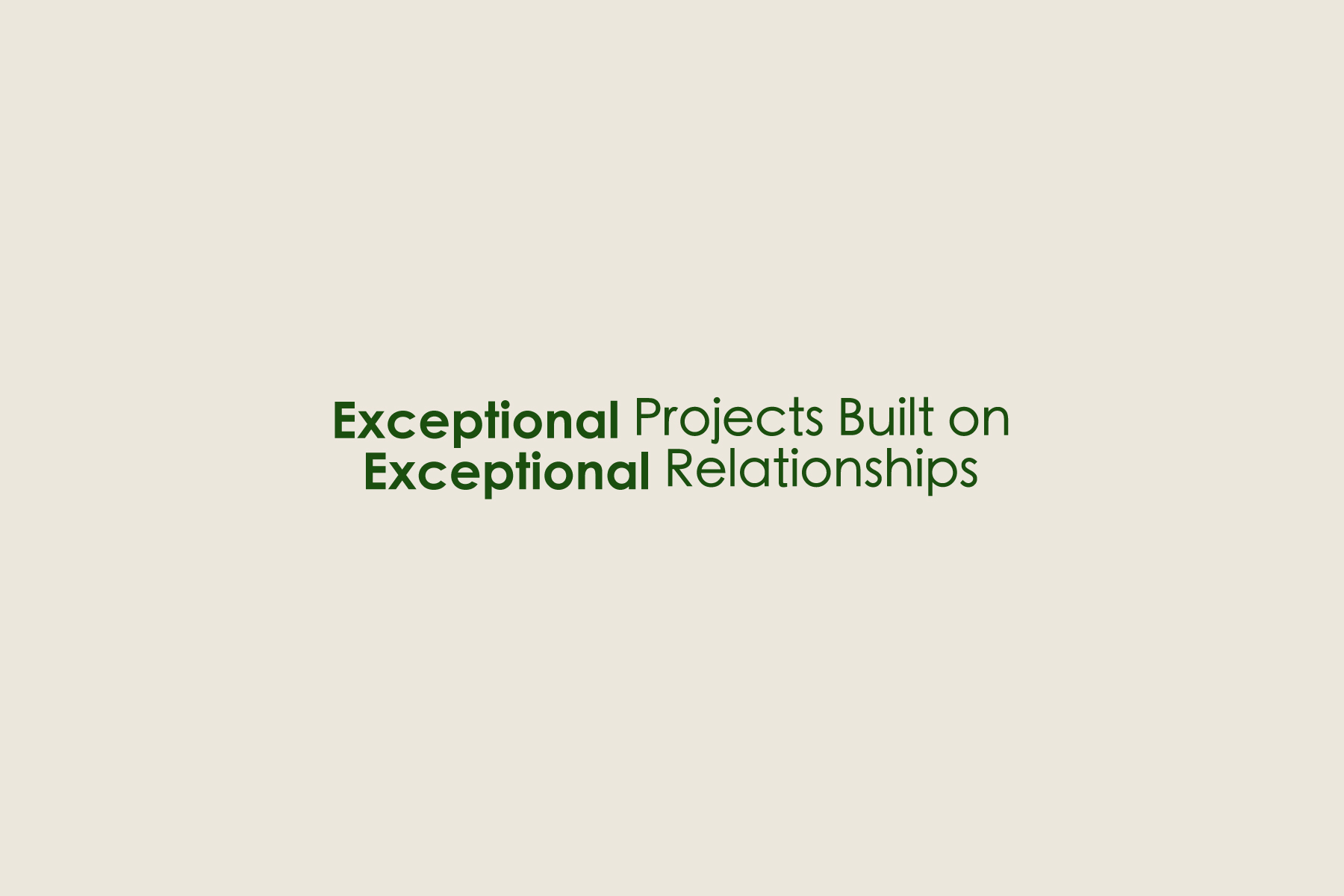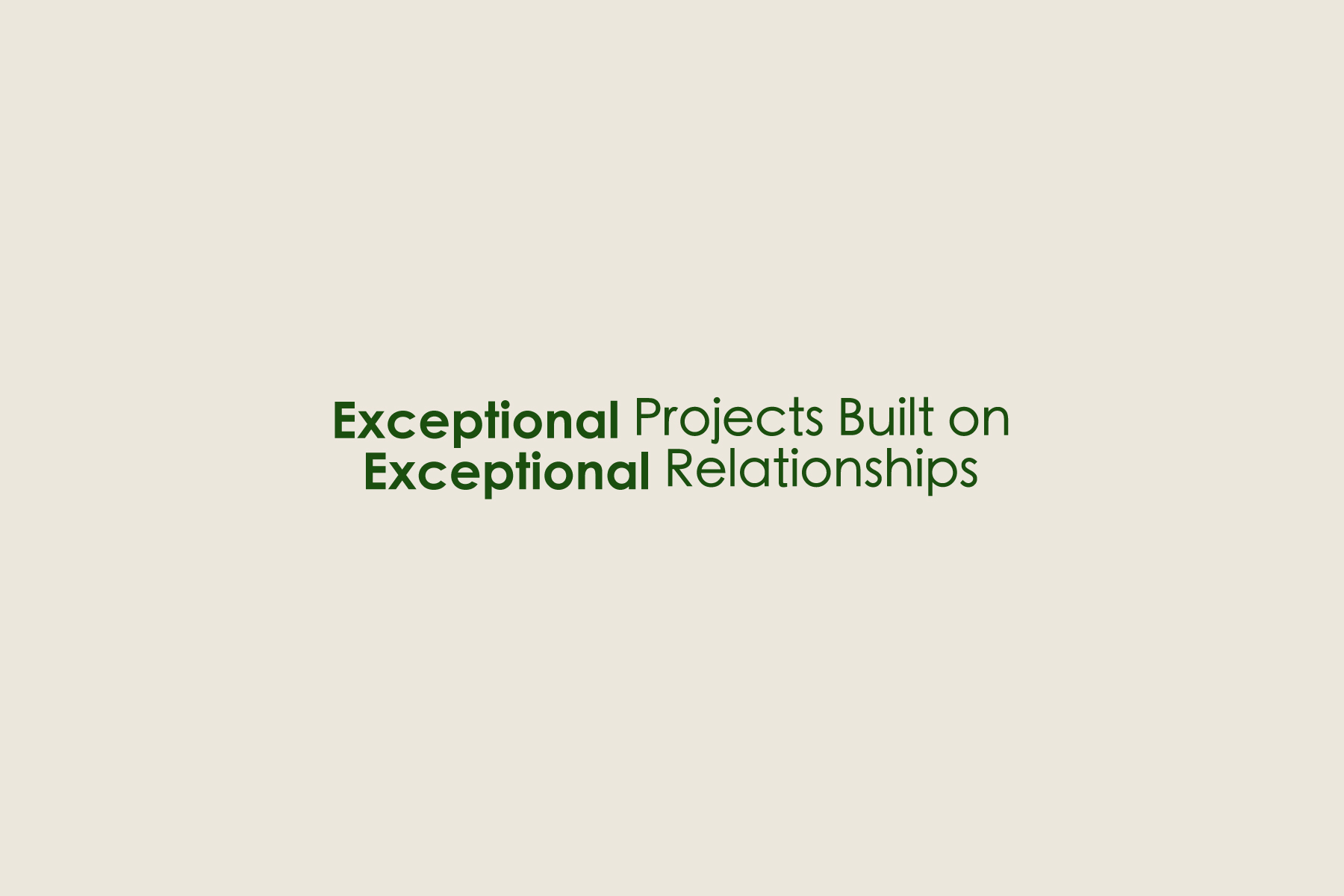 Madrona Contemporary Great Room and Kitchen Addition
Built in sitting area great for visiting and the loft ideal for kids
Designed to reflect the clients artistic nature, eco-friendly sensibilities and love of casual gatherings
Access to loft is also a climbing wall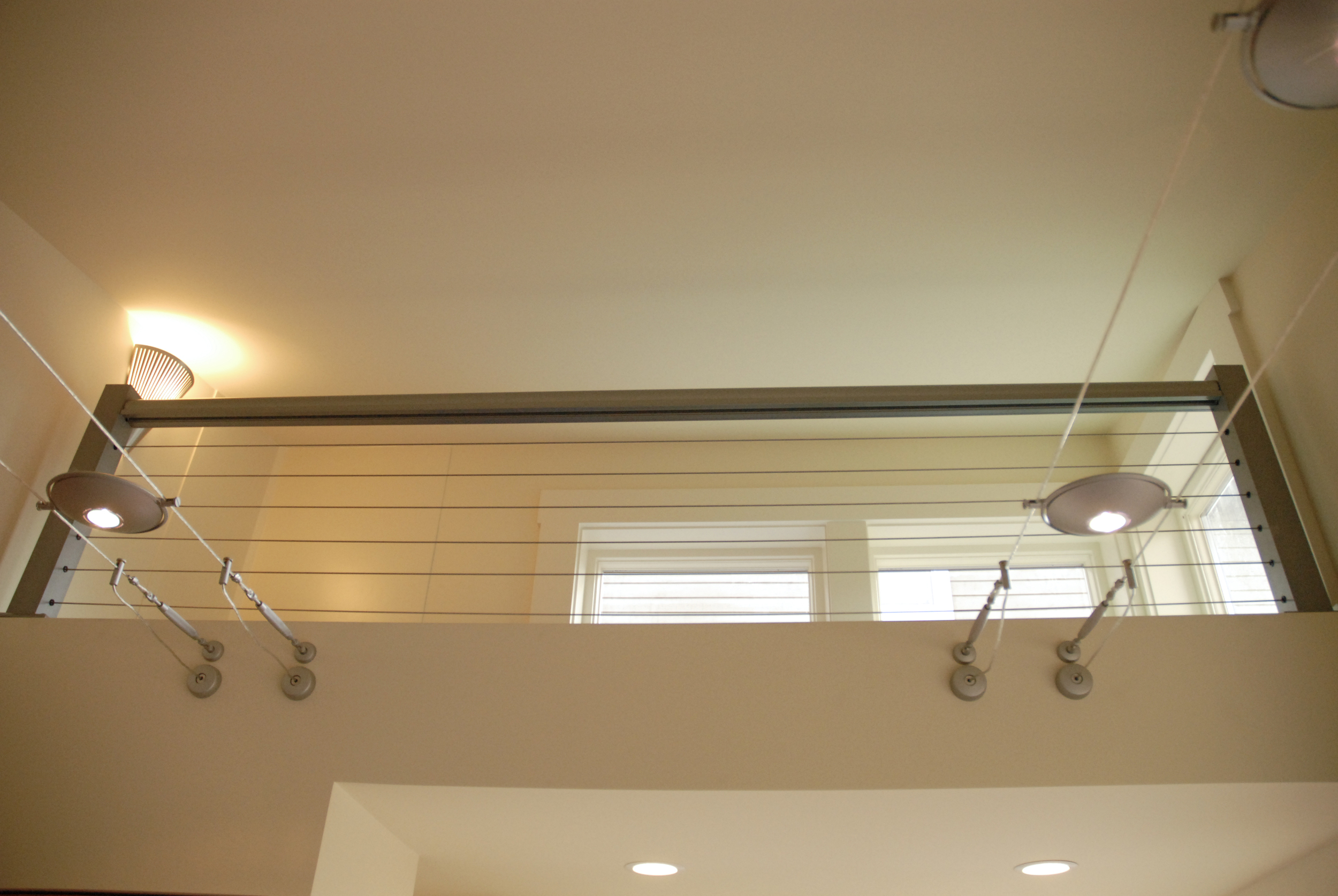 Custom cable railing secures loft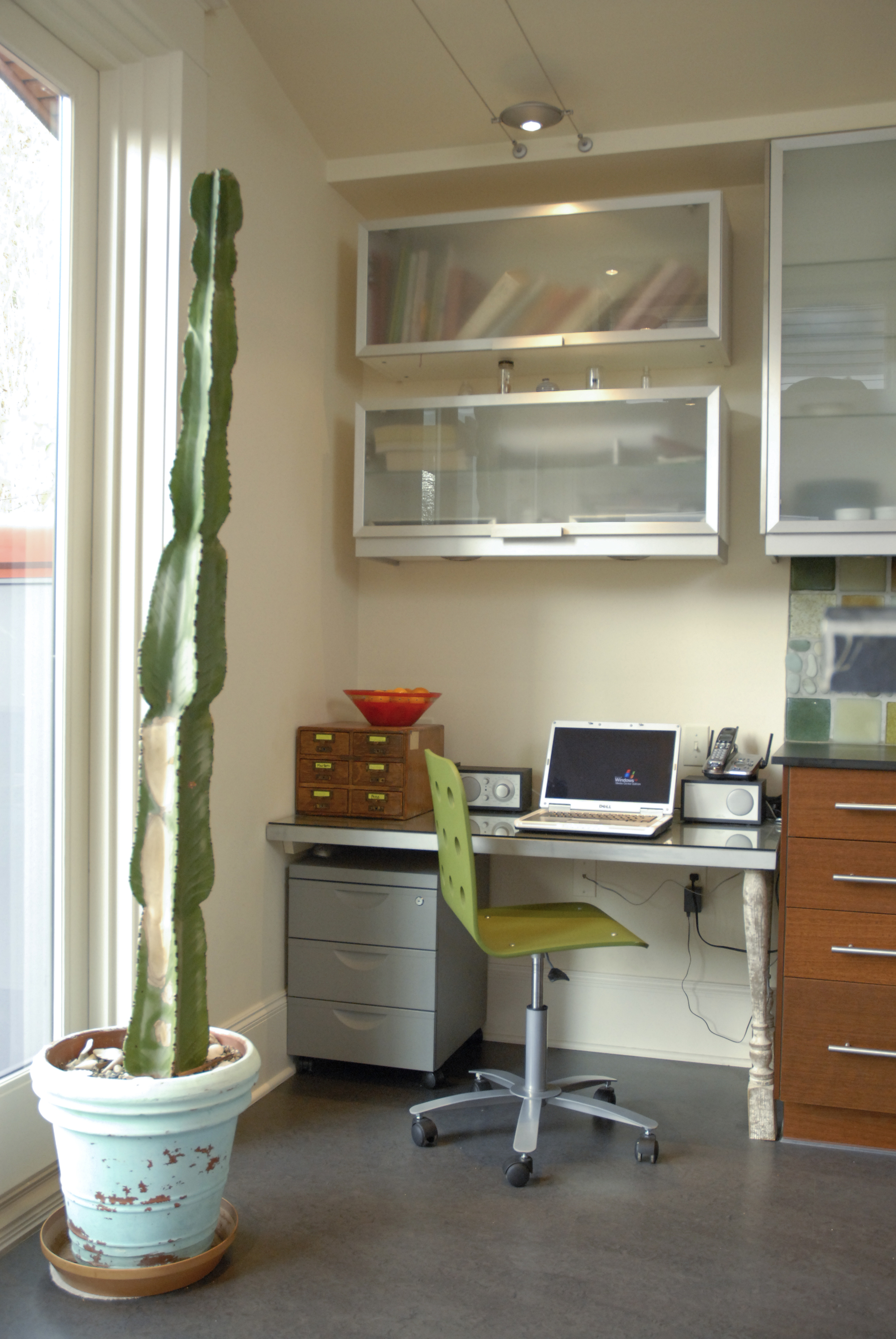 A great efficient study space
Slag glass island inset reflects light and adds interest
A fun open modern space full of personality
Recycled glass tile and "paperstone" countertops reflects an eco-friendly design ethic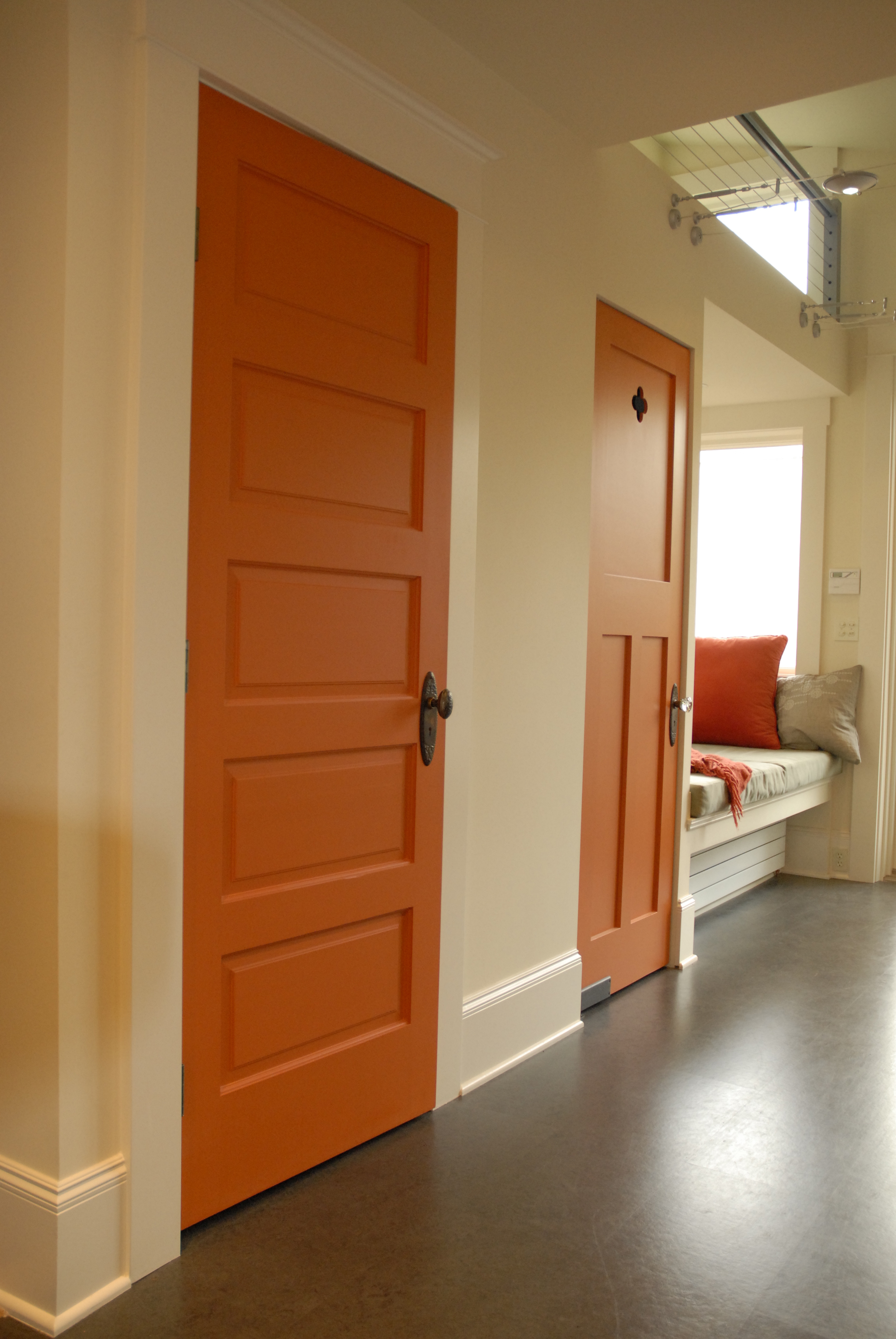 Doors are re-purposed from an old convent
Knobs are a flea market treasure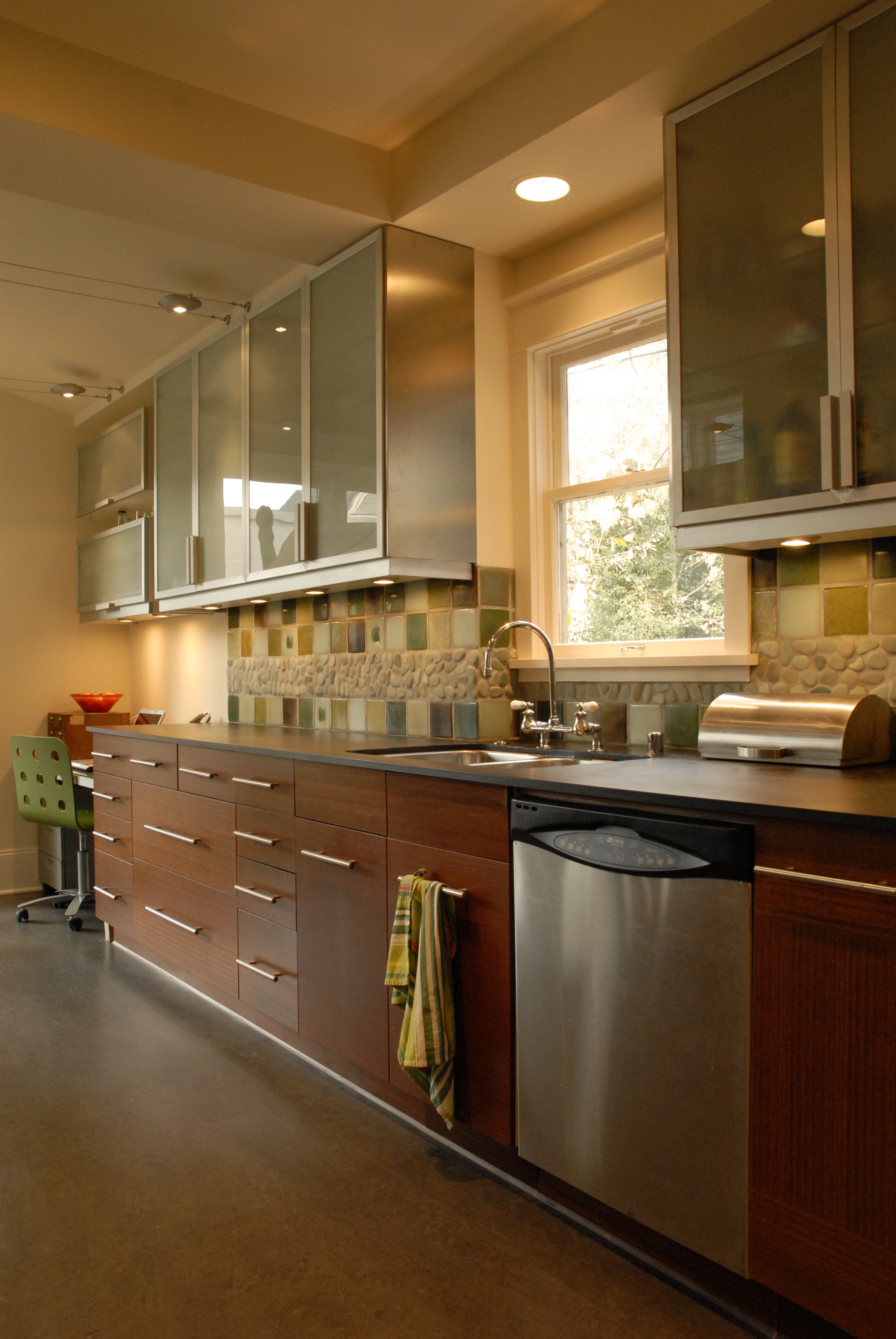 Floors are Marmoleum "click" plank style floating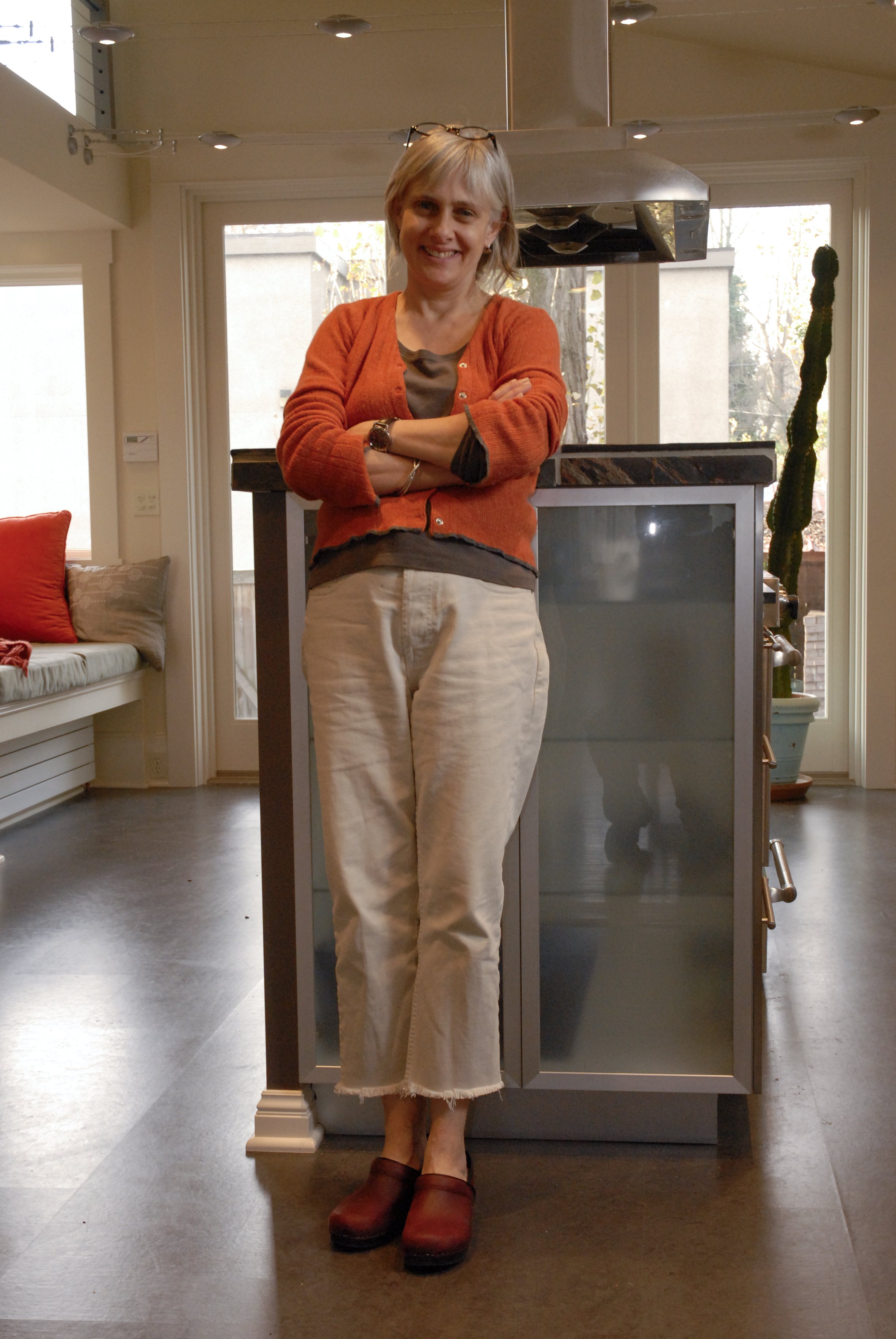 Exterior is dramatic in style using eco-friendly cedar and natural finish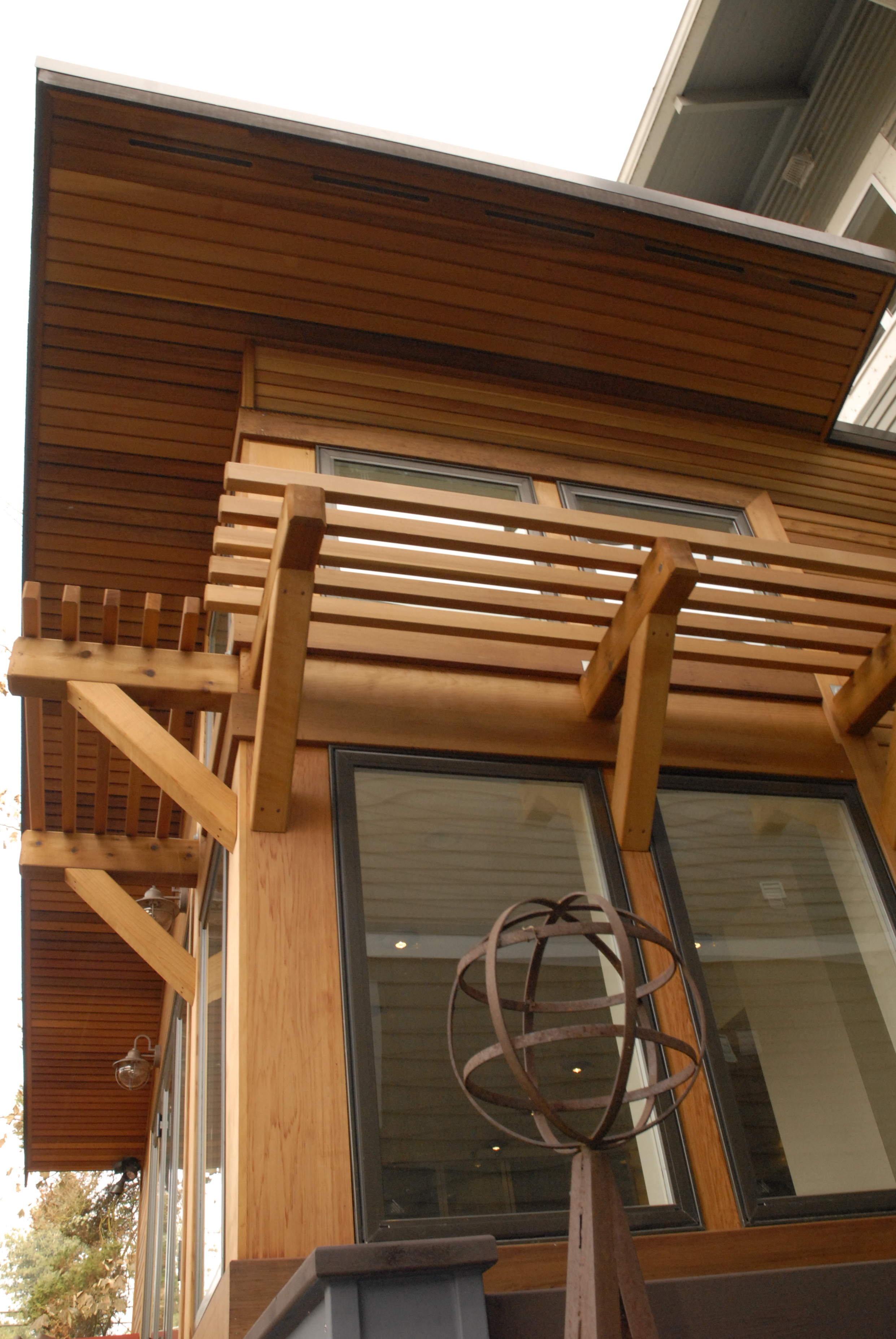 Wide overhangs with tongue and groove soffits and custom cedar awnings